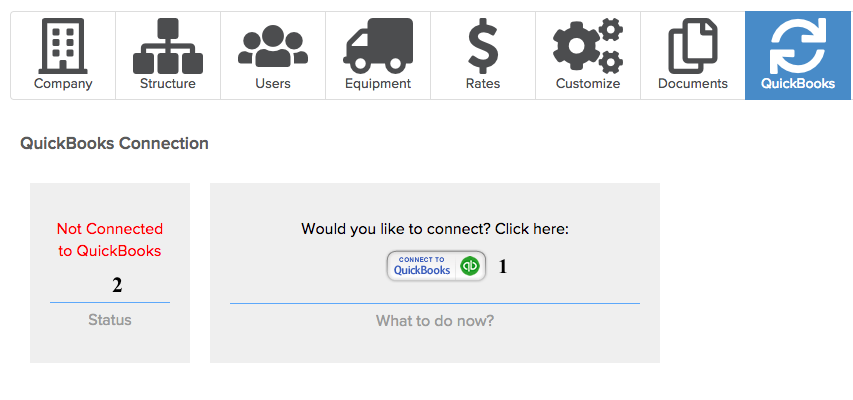 If you are not connected, click the button to connect your Knowify and QuickBooks accounts. You will be promoted to enter in your QuickBooks credentials in a popup. Once submitted, the two softwares will start connecting.
QuickBooks connection status.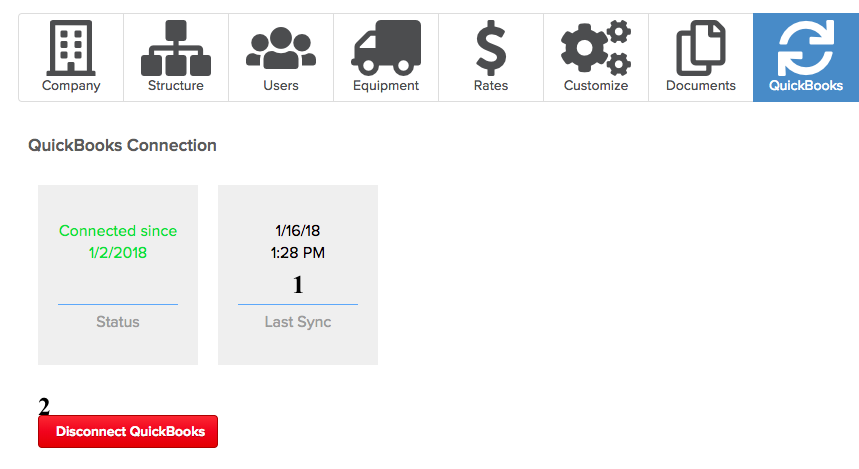 If you are connected to QuickBooks, the date and time of the last sync of information between the two softwares will display here.
Click this button to disconnect from your QuickBooks account.