When you are preparing your proposal for signature you have several options when sending emails through Knowify. 
You can edit the default email template in your admin section. You can learn more about this process by viewing our Guide for Default Email Templates.
You can setup an expiration date for how long the original E-signature link will remain open for (30 days default)
You can choose to send the E-signature link outside of Knowify, by generating it manually. This would be an option if you need to send the email outside of Knowify
You also have the option to not attach the PDF document along with the email, so that the customer/client needs to click the E-signature link in order to view the proposal
2) Set the expiration date under the Proposal is Valid Until drop down menu to select a date
3&4) When preparing the proposal, click advanced settings at the bottom left.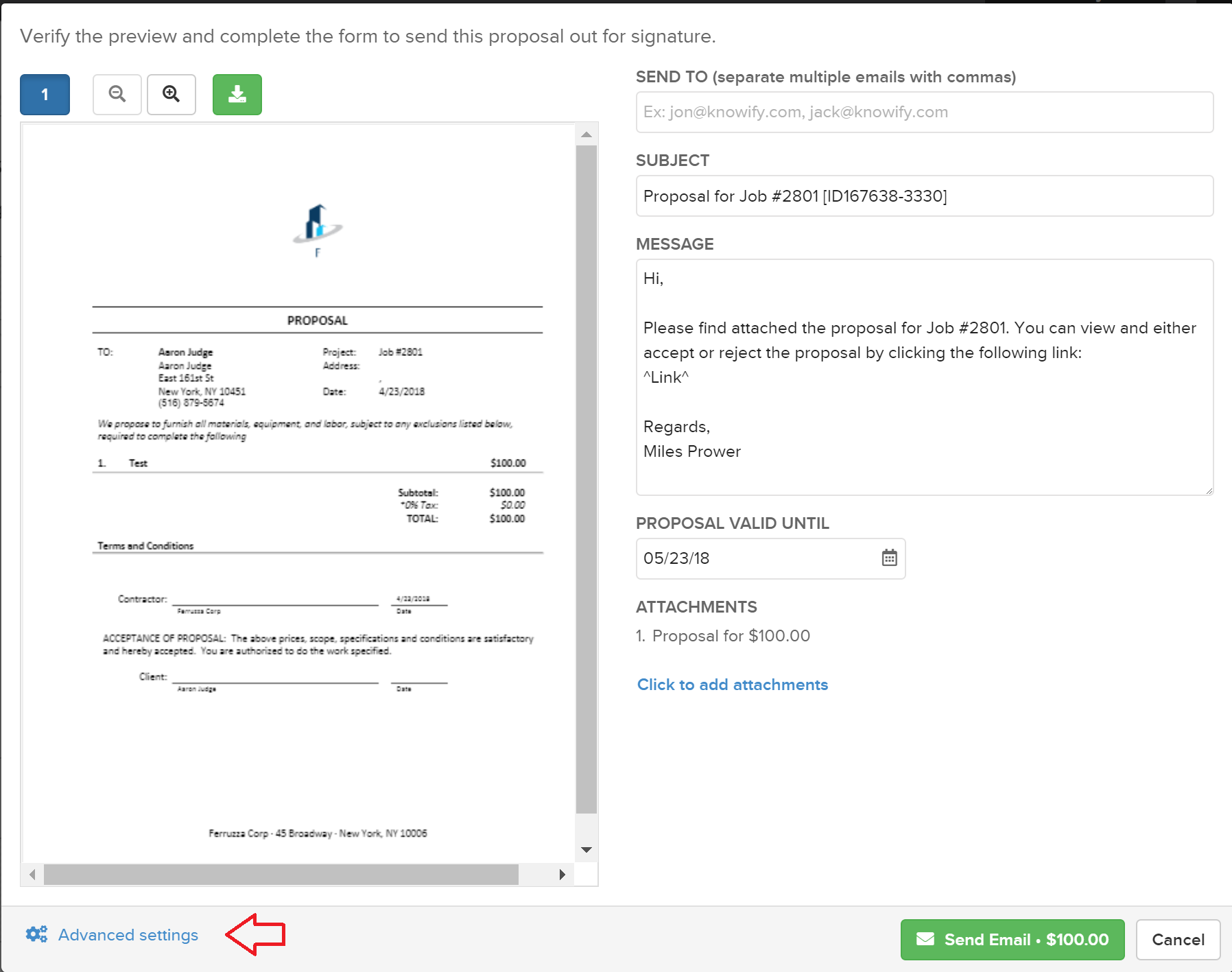 This will then let you check off one or both boxes depending on which option(s) you prefer: