Your Expenses Defaults in Knowify under the QuickBooks module is where you can map how your Knowify account pushes expenses into your QuickBooks account. The highest level of this is the Company Defaults at the top of the screen:
This controls the overall Accounts Payable, Expense Account, and Payment Account for all expenses that are pushed to QuickBooks from Knowify. The Accounts Payable should generally be set to your main Accounts Payable in QuickBooks. The Default Expense Account should be set to the Expense Account that you would like to use for all expenses, purchases, and bills that are logged in Knowify (if no other account is set in the Vendor Defaults below.
In the example above, you can see that Amazon.com has no default set for Expense or Payment account. This means it will refer to the Company Defaults set at the top of the page. See below:
Expenses Defaults:
Expense in Knowify: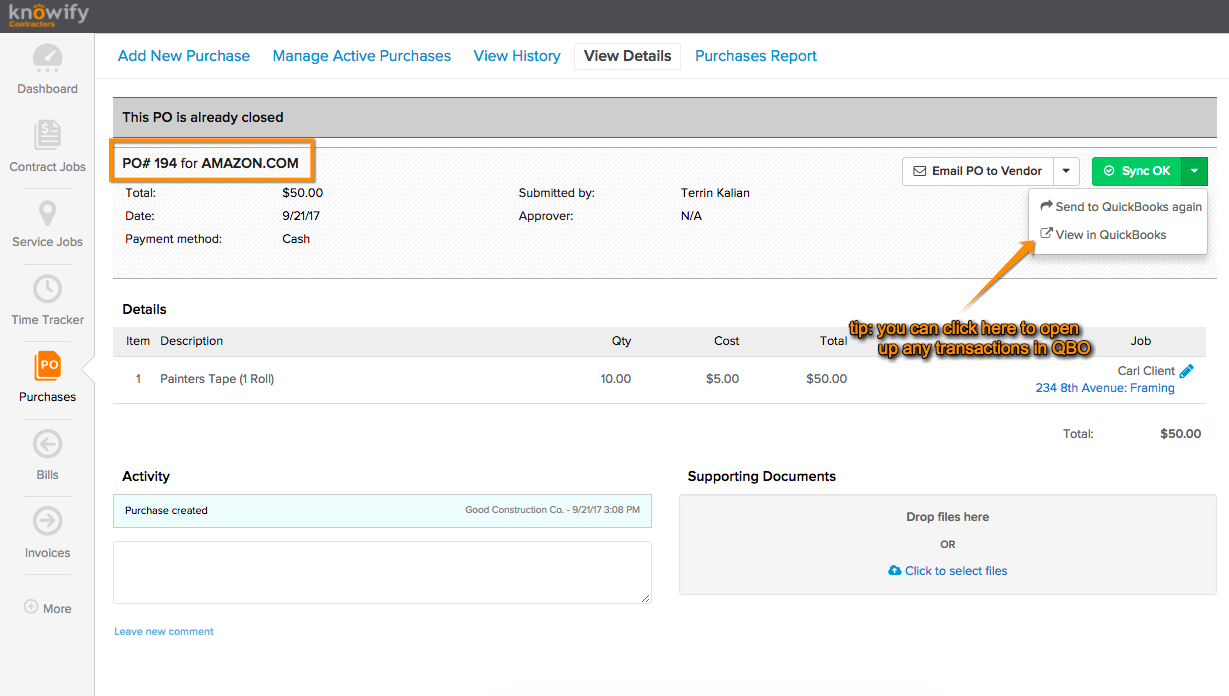 Expense Created in QuickBooks: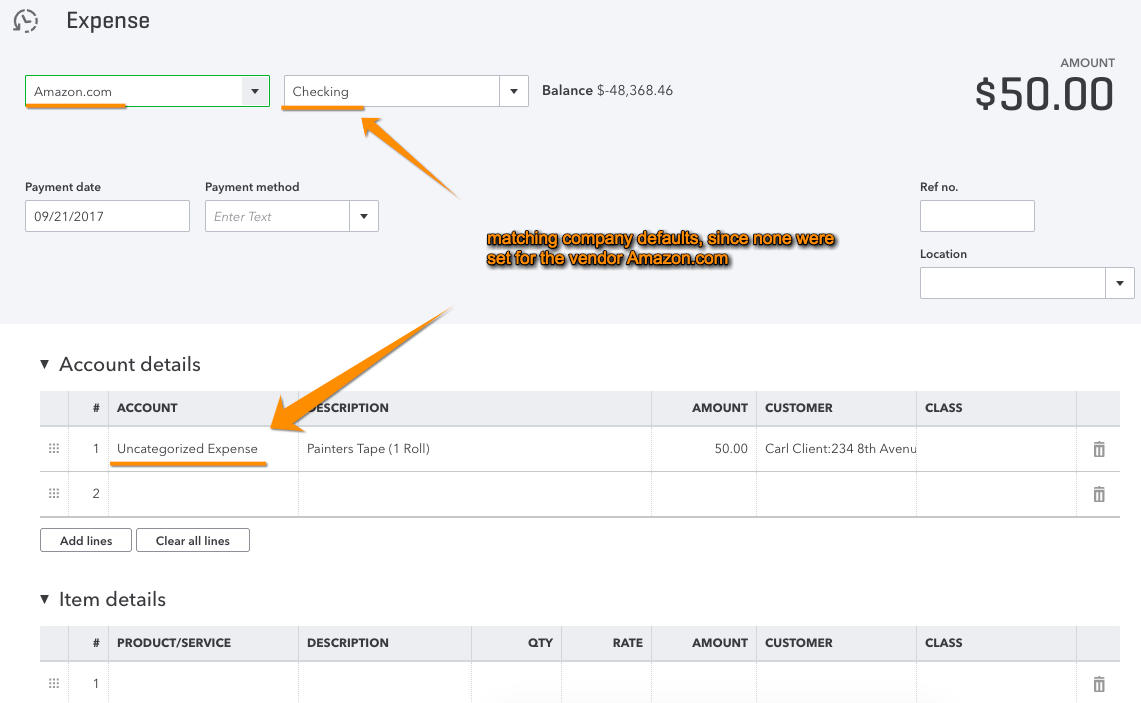 However, if you would like to get more detailed with your sync, all Company Accounts can be overridden by the Vendor Defaults set for each vendor. See below:
Expenses Defaults: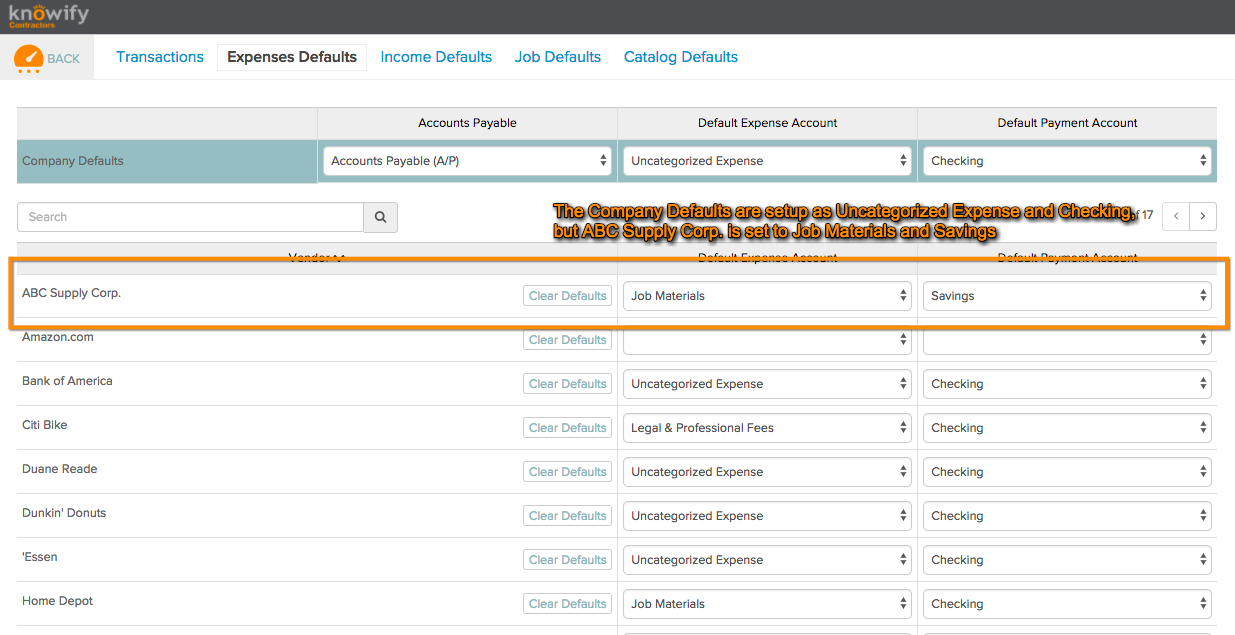 Expense in Knowify: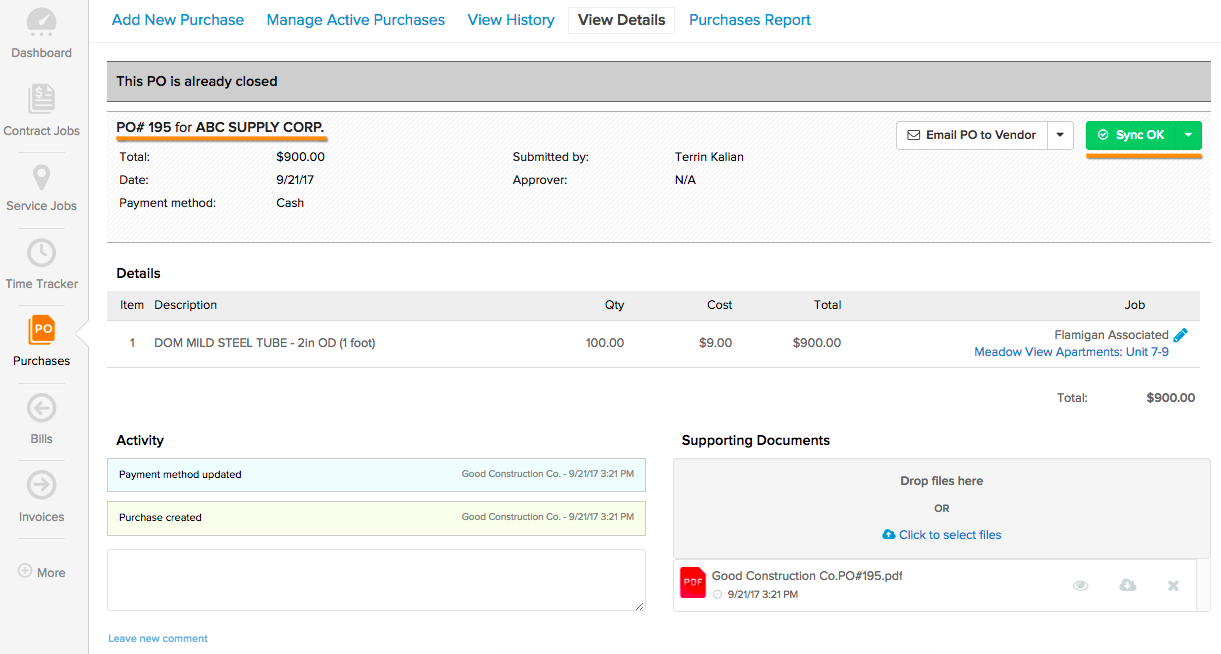 Expense in QuickBooks: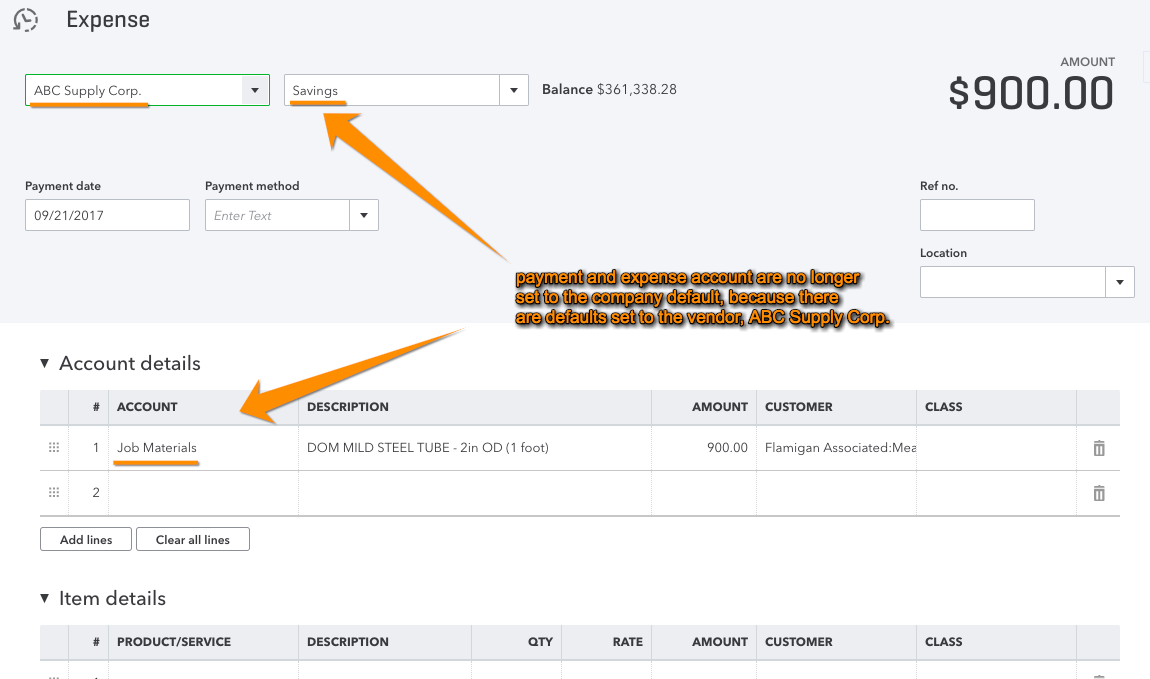 If you have any other questions about this, please do not hesitate to reach out to support@knowify.com and a member of our team will be more than happy to help out!