When you send any email from Knowify it goes through Knowify's messaging service with the email address of the user logged CC'd and used as the Reply-To address. If you prefer to send a document or e-signature link from your own email, we have a feature for this!
Proposal
When you are building the proposal email, click "Advanced Settings" at the bottom right.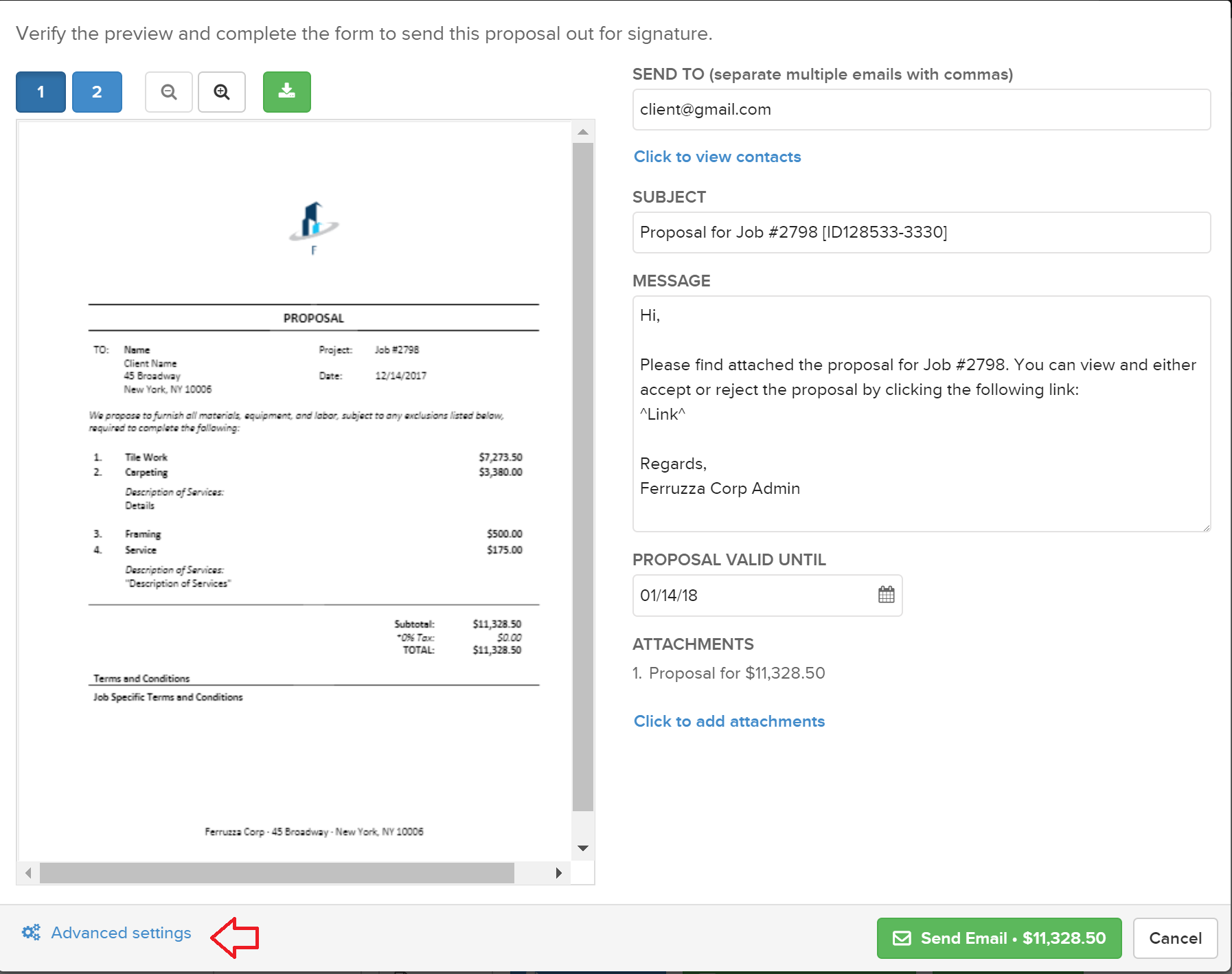 You then have the option to check off the "Do not email the customer". This will provide you with the e-signature link instead of auto-sending it through Knowify.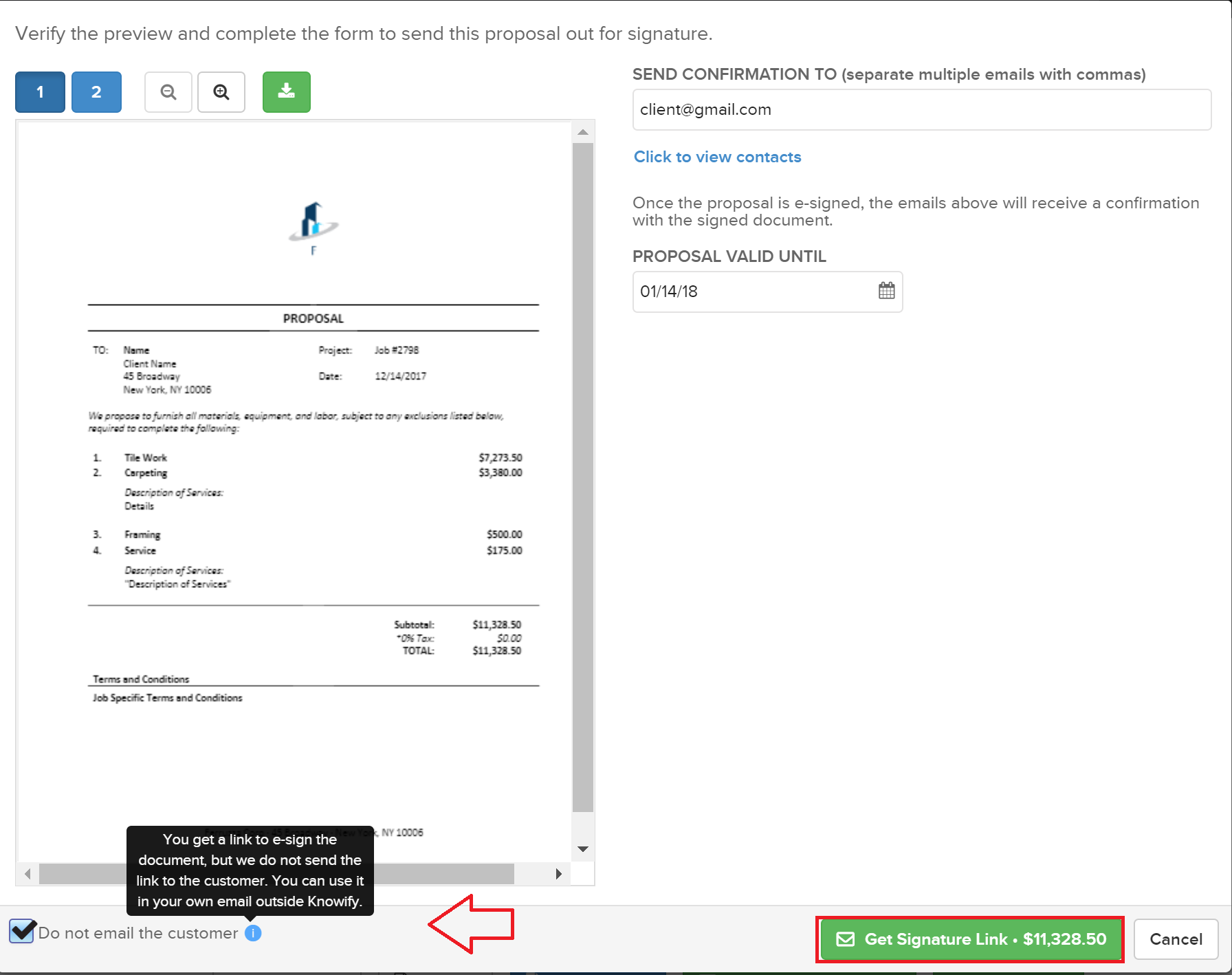 You can then either navigate directly to the e-signature page or copy the link and send it out through your own email!
Invoices & POs
Simply click the download PDF option when previewing, and a copy of the document will be saved to your computer which you can attach to your own email!
Let us know if you have any questions by directing your email to support@knowify.com and we're happy to help!