While we do sync your invoices/expenses to Quickbooks Online, Knowify will always give you the option to record your payments directly to the invoice/expense. If you navigate to your invoice, you'll notice a drop-down menu next to the Send Via Email button. 
Once you click record payment, you'll have the option to enter the amount, a memo/note, and if you're connected to Quickbooks Online, you'll have the option to keep the payment in Knowify or to push it to Quickbooks:
After you've recorded the payment, you can review all payments at the bottom of the invoice page, as well voiding any payments (if needed) by clicking the 'X' icon: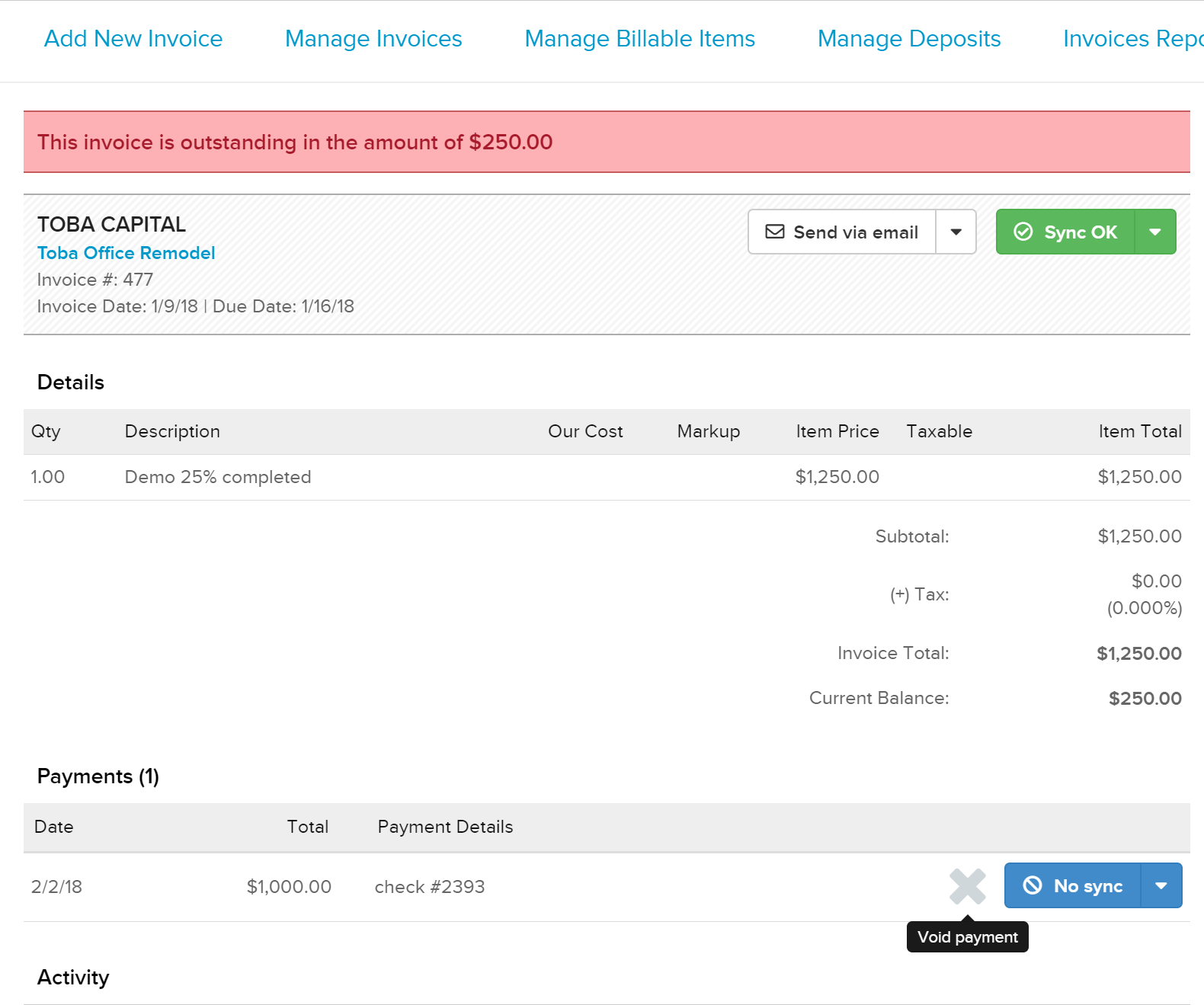 Payments To Date/Paid Receipt
If you're ever in a situation where you need to re-send the invoice to the client displaying how much of it has been paid and how much is remaining, Knowify can customize your invoice template to display this. This way, once the payment is logged, you can send the invoice out via email (or download a PDF) and Knowify will automatically update the template to display payments to date and remaining balance. Below is a sample of how we can format it:
We also have the ability to show a paid stamp on the document, after the invoice has been fully marked as paid in Knowify or Quickbooks. We can customize how and where you want the paid stamp formatted on your template: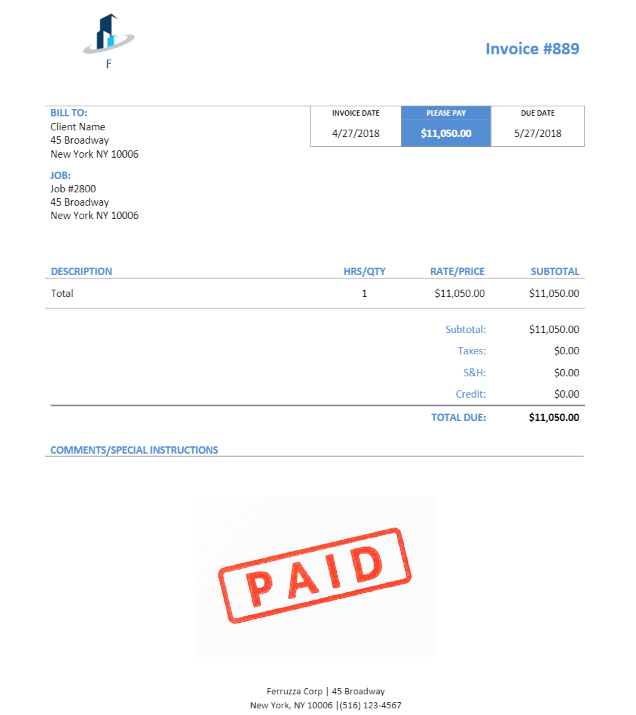 If you'd like your invoice customized to include either of these options, just send an email to support@knowify.com and we're happy to help!