When sending e-mails to your customers and vendors through Knowify, you have the ability to upload additional documents to send along with each message. To do this, first find the "Click to Add Attachments" button on the preview screen of each e-mail:
Proposals/Change Orders: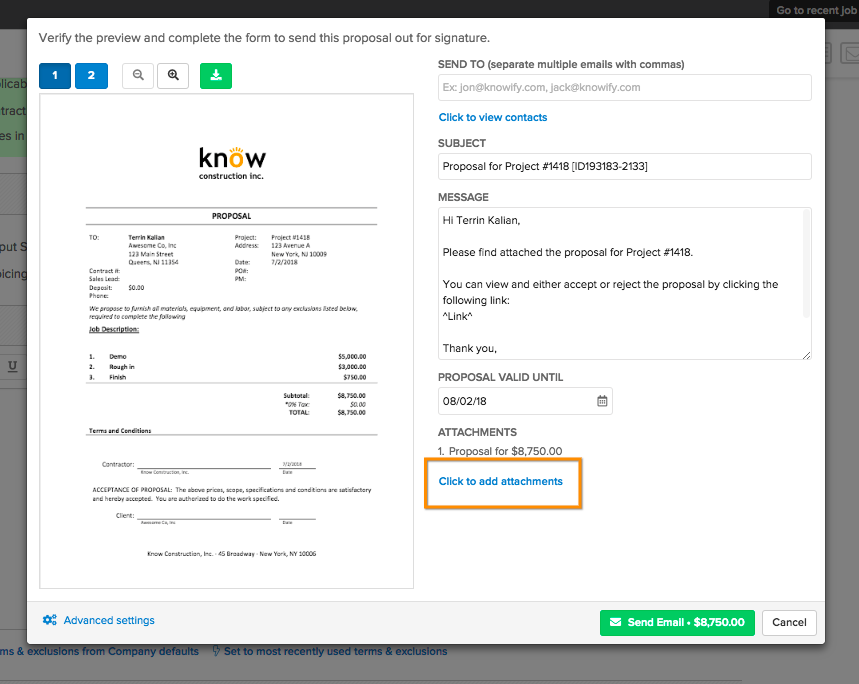 Invoices:
Purchase Orders (must check Send Email to Vendor:
Once this option is selected, the window will change to show this screen: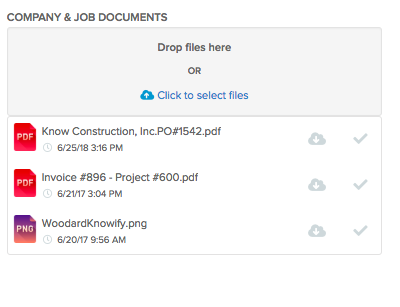 Any files uploaded to the jobs' Documents & RFI's section will show here, as well as any uploaded into the Documents Tab of your Admin section. Simply click the Check Mark icon to include the documents with the e-mail. Once uploaded, this document will be copied in the e-mail when send through Knowify.
If you have more questions on this, please reach out to support@knowfiy.com