If you'd like to include more of the information from your contract on the invoices that you send out of Knowify, such as the description of each line item and the bill of materials, you can do this using the additional options in the "Invoice Now" screen.
To start this process, click the "Display More Options" button: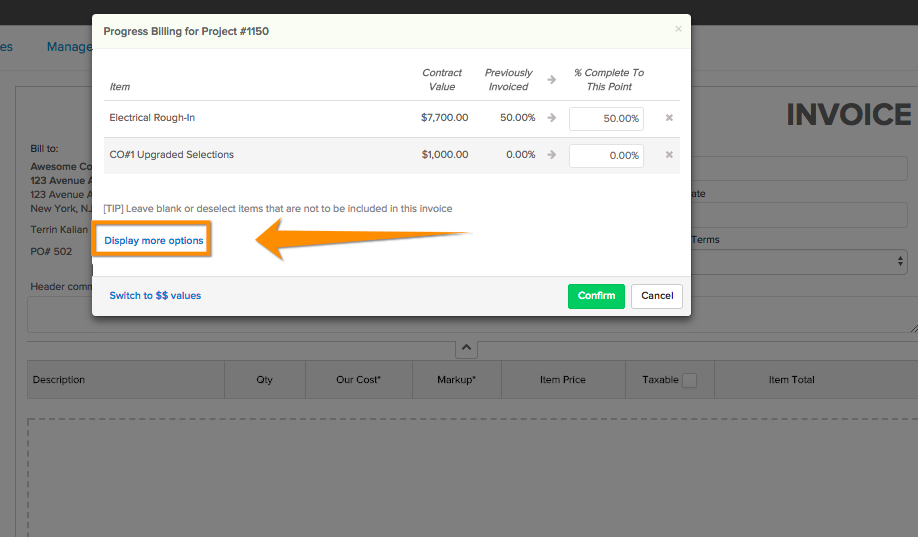 This will open up 4 new options:
That will import information as follows:
Include Line Item Description – This will include the description written under each line item in the contract, as shown below:
Include bill of materials from contract (when applicable) – This will include the items created in the Breakdown or Bill of Materials from the contract:
Exclude percent complete in description – This will keep the invoice from automatically showing % of completion that is billed.
Apply the same percentage to all the included items: – This will let you apply the same percentage to every item, instead of choosing percentage per line individually.
If you have more questions on this, please e-mail support@knowify.com and we'll be happy to help!