If you need to log multiple bills against a PO, then we would recommend using a Flexible Spending purchase. This will allow you to just enter one line item and the total amount, and when you create a bill against this PO, we will deduct the amount of the bill from the total PO. This way, you can manage how much of the PO has been billed, how much is outstanding, and the next time you create a bill for that PO, we will just bring in the remaining balance.
For reference, you can learn more about managing POs in Knowify Here!
For example, we'll create a new flexible spending PO for $1,000:
For the first bill, we change the unit price to indicate how much is being invoiced on this bill. In this case we'll note that we are being billed for $500 of the total PO:
After the bill has been logged, you'll notice when viewing the PO, the balance has been updated to reflect the amount billed. You'll also be able to toggle back to the bill by viewing the activity feed at the bottom of the PO: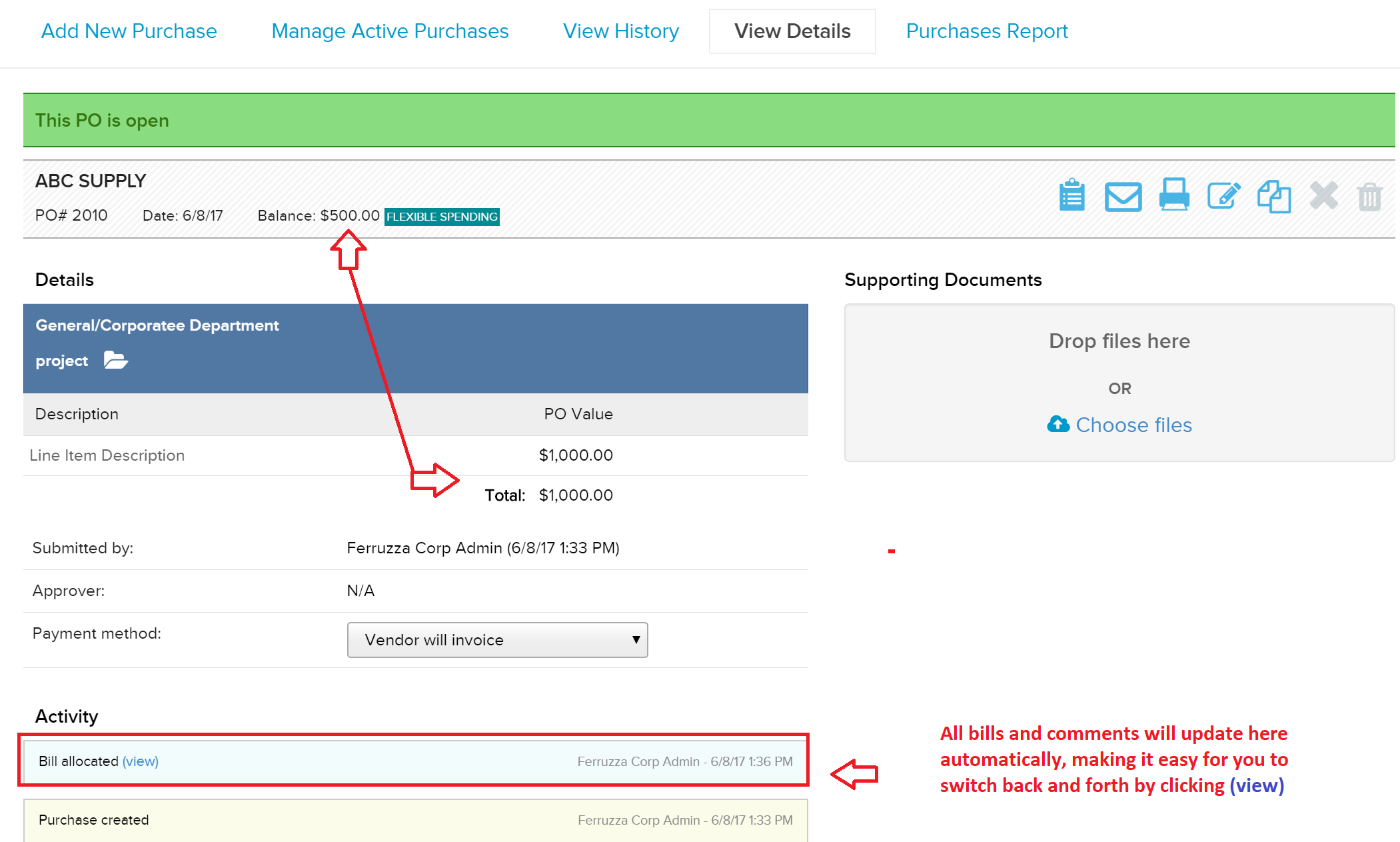 Now when you create the second bill, we will pull in the same line item as the first bill but with the updated balance of $500.
If you have any questions about this, please send an email to support@knowify.com and we're happy to help!