1. To Add an RFI or Manage Your Documents, head over to the "Contract Jobs" module.

2. Find the job you want to add an RFI or documents to and click into it.

3. Then click the tab labeled "Documents and RFIs"

4. This is where you can manage all documents and RFIs related to a job.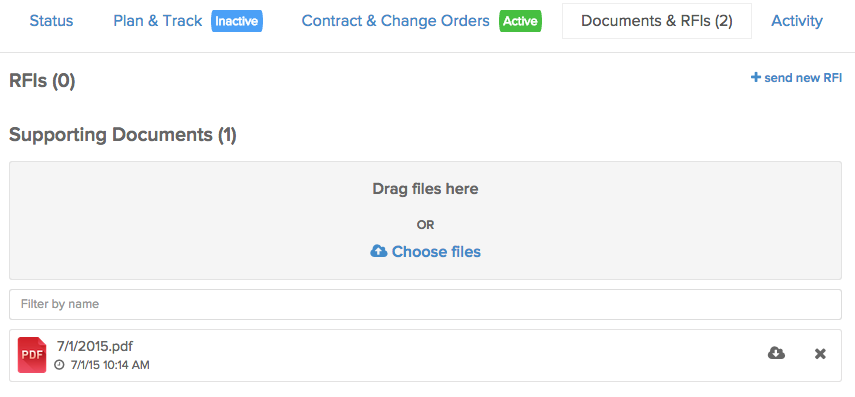 5. To create a new RFI, click "Send New RFI".

6. When you are done filling in the fields, click "Submit". This document will now be sent to the targeted recipient, giving them a chance to reply to your request. You will be automatically notified once their response has been submitted.