Knowify offers several different ways of entering your expenses for job costing purposes including a PO/Bill process that will help you stay on top of your expenses every step of the way! As with all things entered in Knowify, these expenses will be job costed automatically.
Purchase Types
You will have several different purchase types to utilize within Knowify: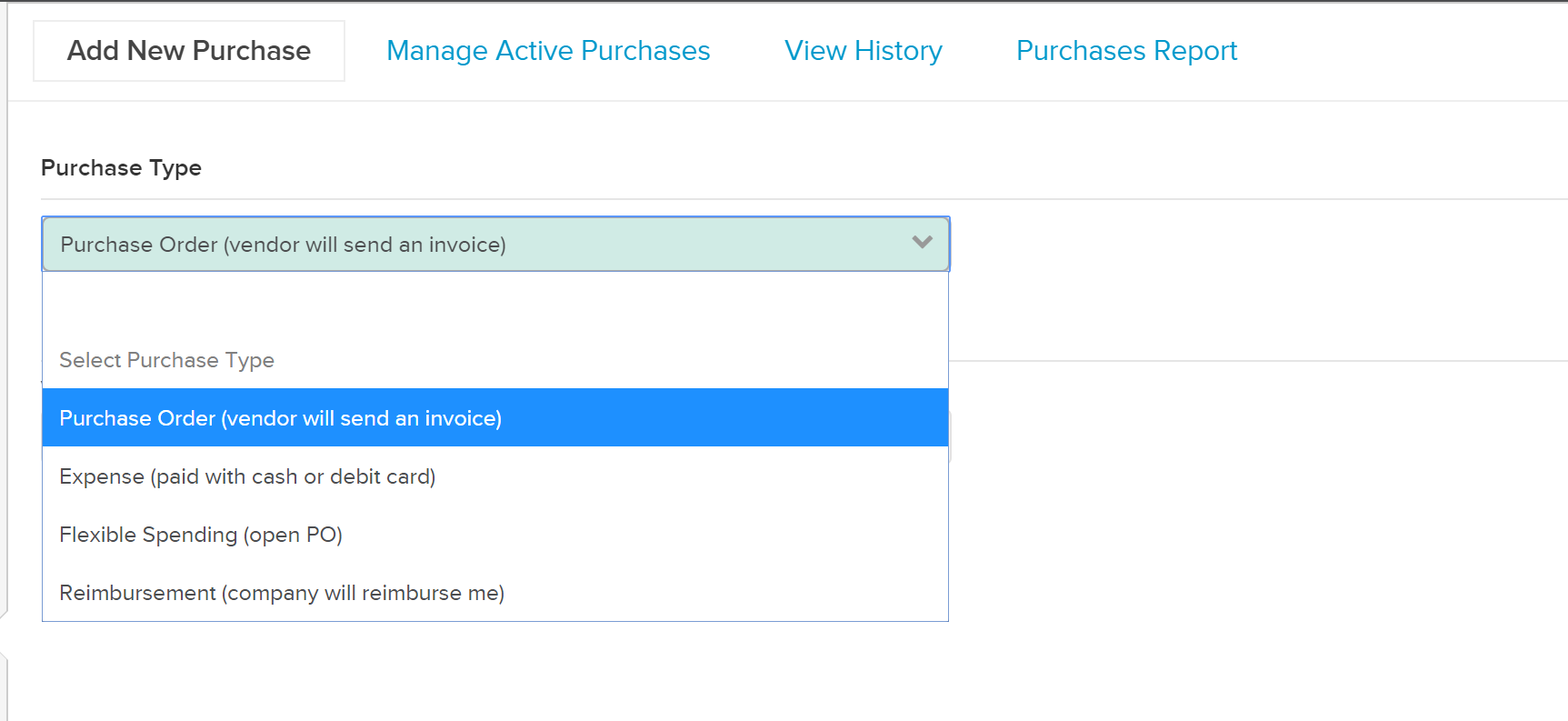 Purchase Order:

Setting up a purchase order will allow you to manage the committed cost, while leaving the PO open until you log a bill against it. POs do not sync directly with Quickbooks (until you log a bill) and should be set up this way if you are anticipating an invoice from the vendor at a later date. We will detail this process below!

Expense (Cash/Debit Card):

This should be used for purchases that have already been logged or paid up front. This will close the purchase and sync it to Quickbooks as soon as you have submitted it.

You can learn more about processing Credit Card in Knowify from Quickbooks here!

Flexible Spending:

These POs will stay open, however you will be able to log multiple bills against to keep track of the remaining balance. These are the same type of POs we use for subcontractor expenses, and will only consist of one line item.

Reimbursement:

This type of purchase should be logged if you will be reimbursing your employee back later. Creating the reimbursement will allow you to choose from your list of employees rather than your list of vendors. Employees can also log reimbursements from their mobile application.
Creating a New Purchase
You can create a new purchase from the top of the POs section:

Or by clicking "Order Materials" underneath any job phase: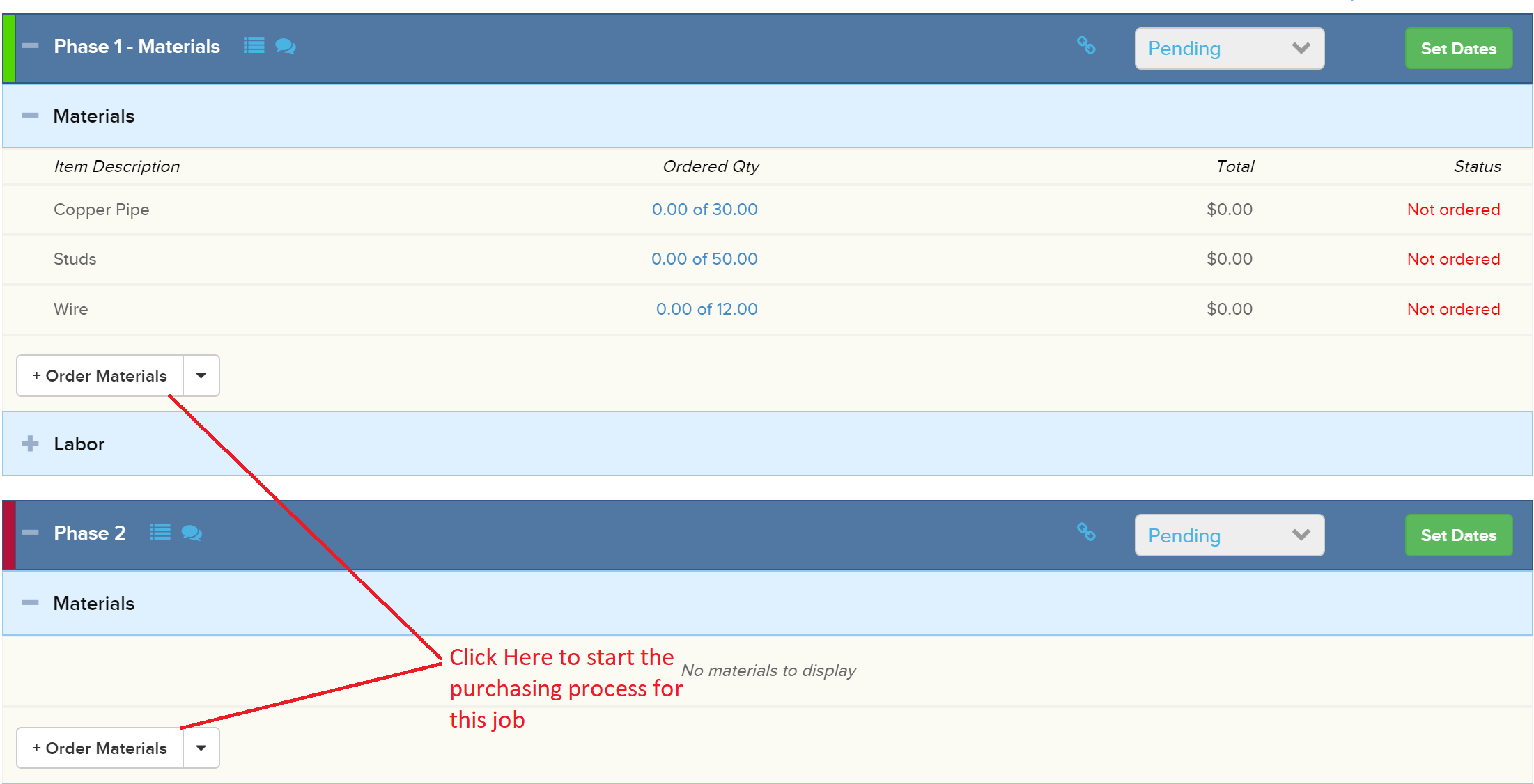 We would normally recommend creating the purchases from the job, so that if you need to add any line items to the PO, they will automatically be pointed at the job.
You will also have the option to convert a list of budgeted materials directly to a PO!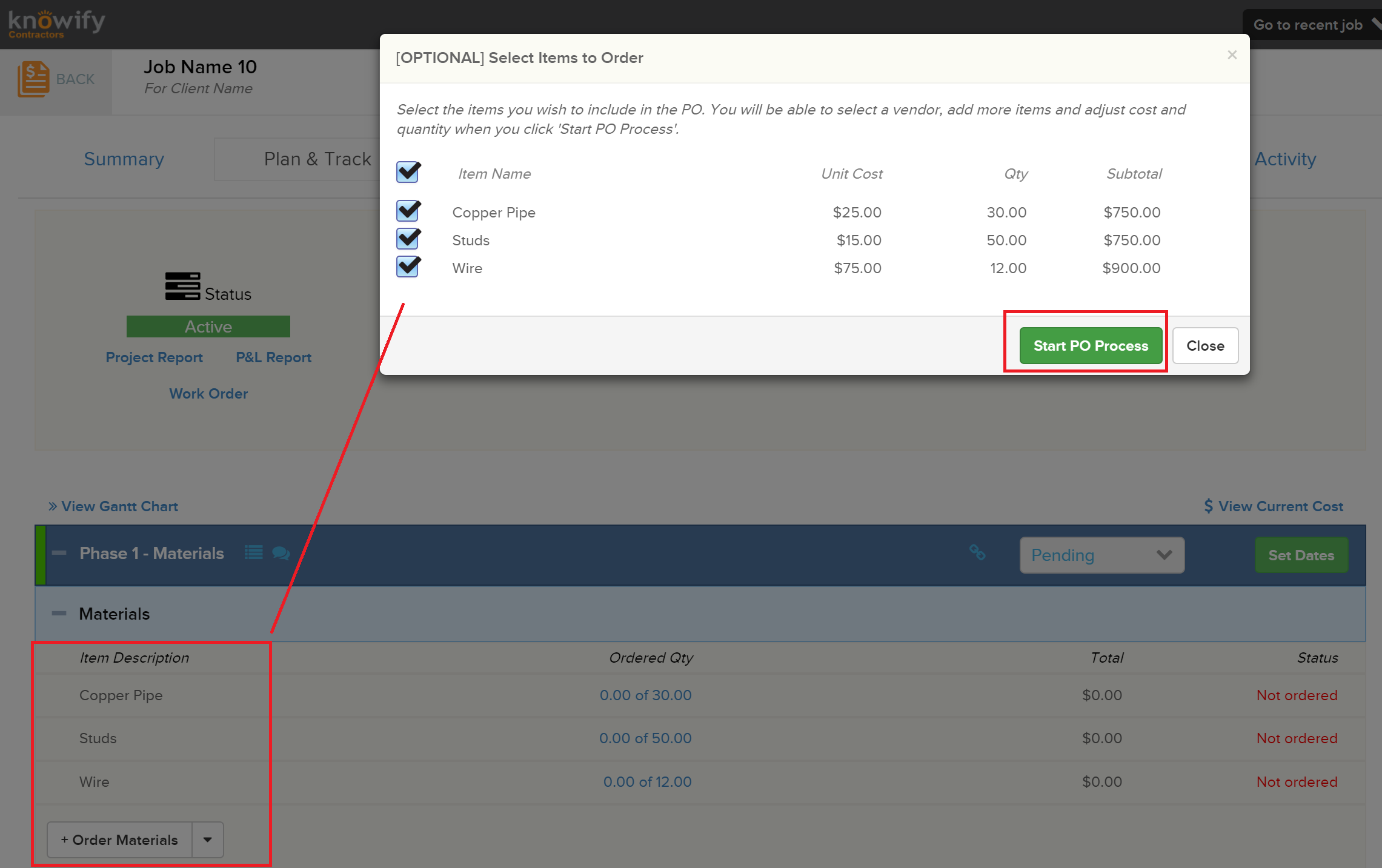 Building A Purchase
After you select your vendor, you will be able to add new line items to your purchase. You can also modify quantities/prices of any budgeted list of materials that you have converted to a PO.
When adding a new line item, you can search through your catalog in Knowify to pull products that have already been setup with a cost price and/or item number.
You can use the additional information section (all optional) to enter a purchase date, PO number (if you don't specify one, Knowify uses the next unused number in sequence), or add any supporting documents/images before you verify & submit.
PO Management
Once you're PO is logged, you'll be able to view it in the Manage Active Purchases section, which provides an overview of all active purchases. You can navigate to the details of any PO by clicking the status or arrow on the left hand side:
You will have several options in the PO drop-down menu: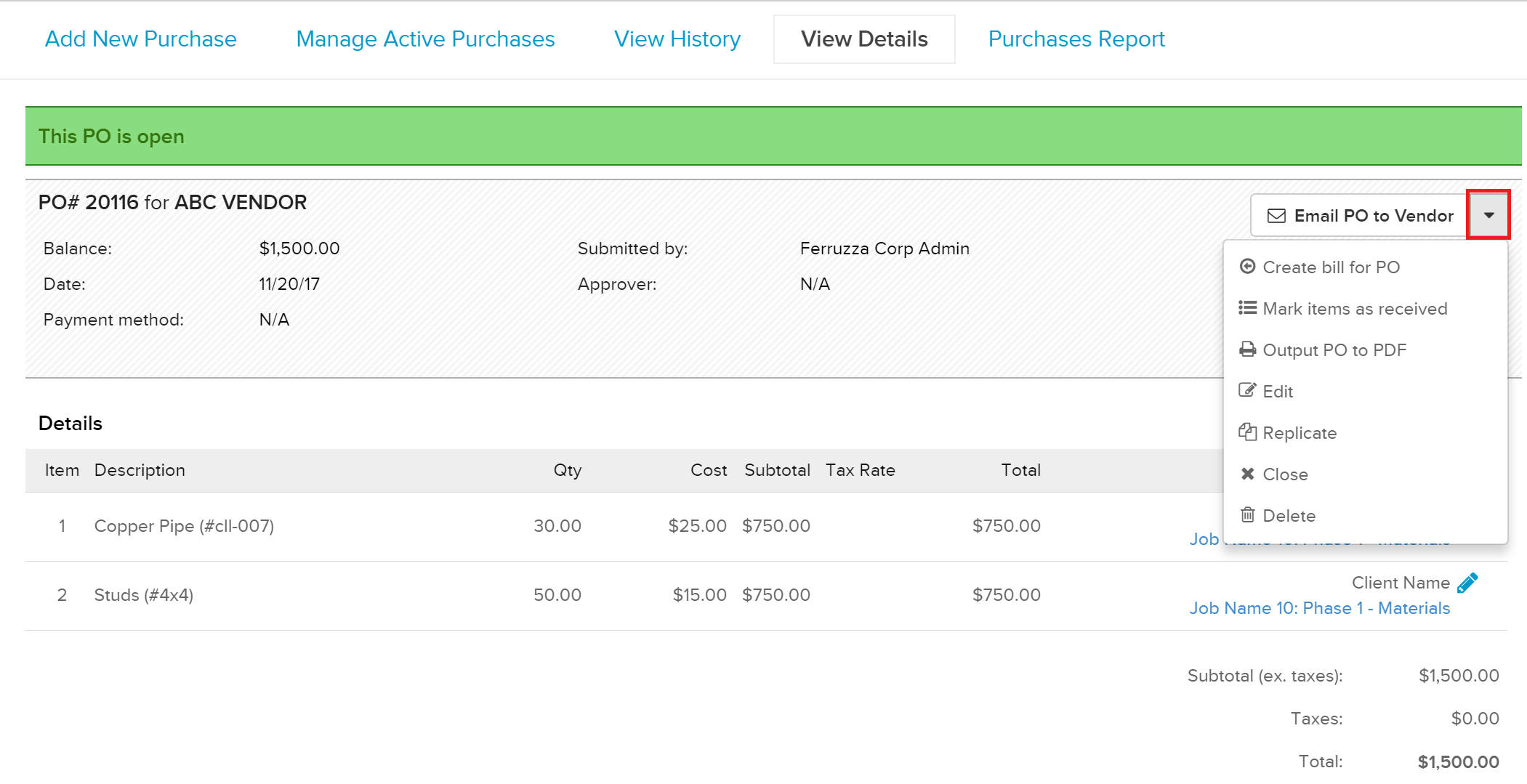 You can send out the PO to the vendor via email through Knowify. In this same screen, you will be able to customize what information you want to include on the document, and download a PDF for your reference. Changes you make on the right hand side will update the preview on the left hand side: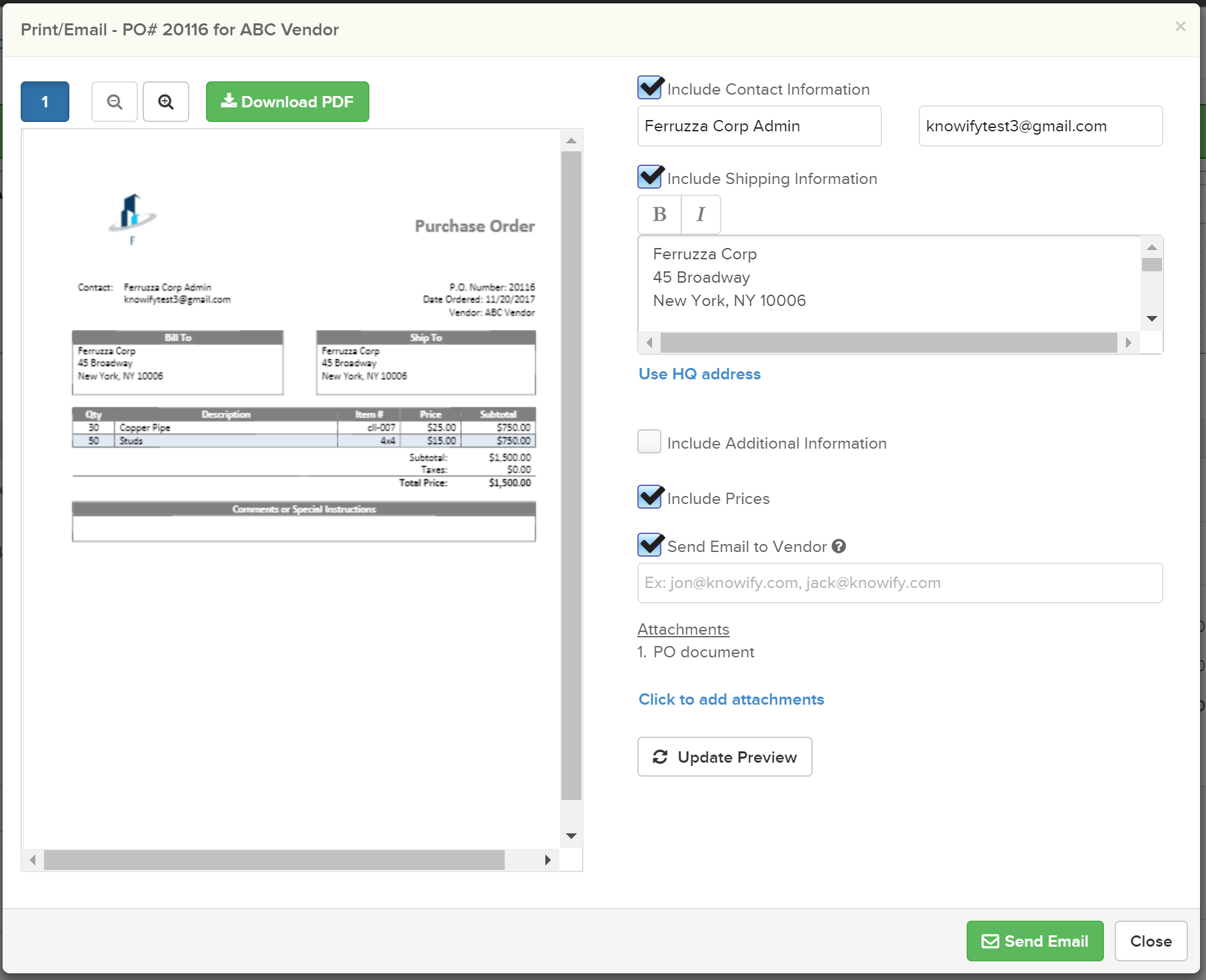 You'll also be able to mark items as received. This will help keep track of any partial receivings and will be displayed at the job level: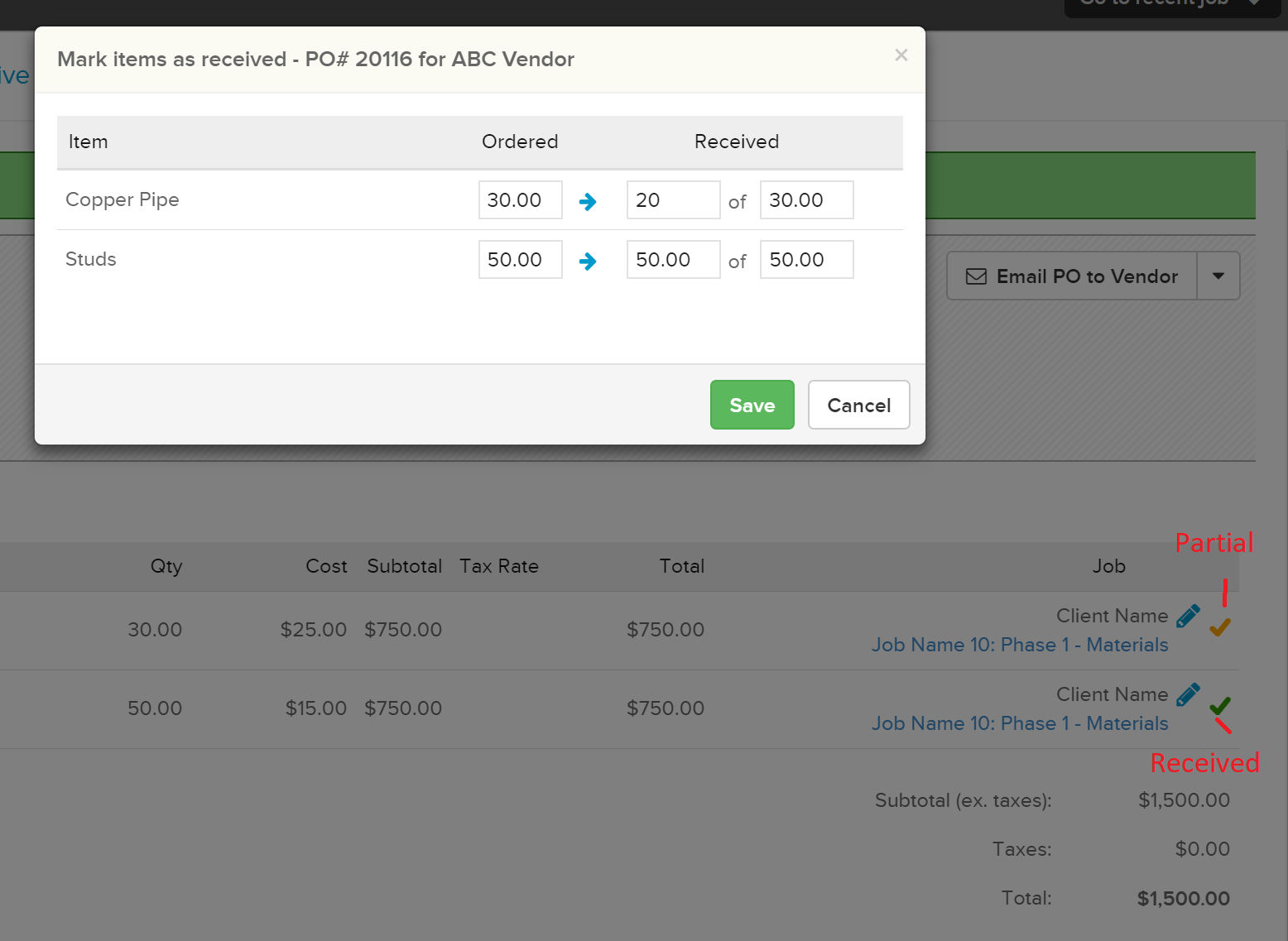 Logging a Bill
To expense any open POs, you'll need to create a bill against the PO.
You can do this directly from the PO menu: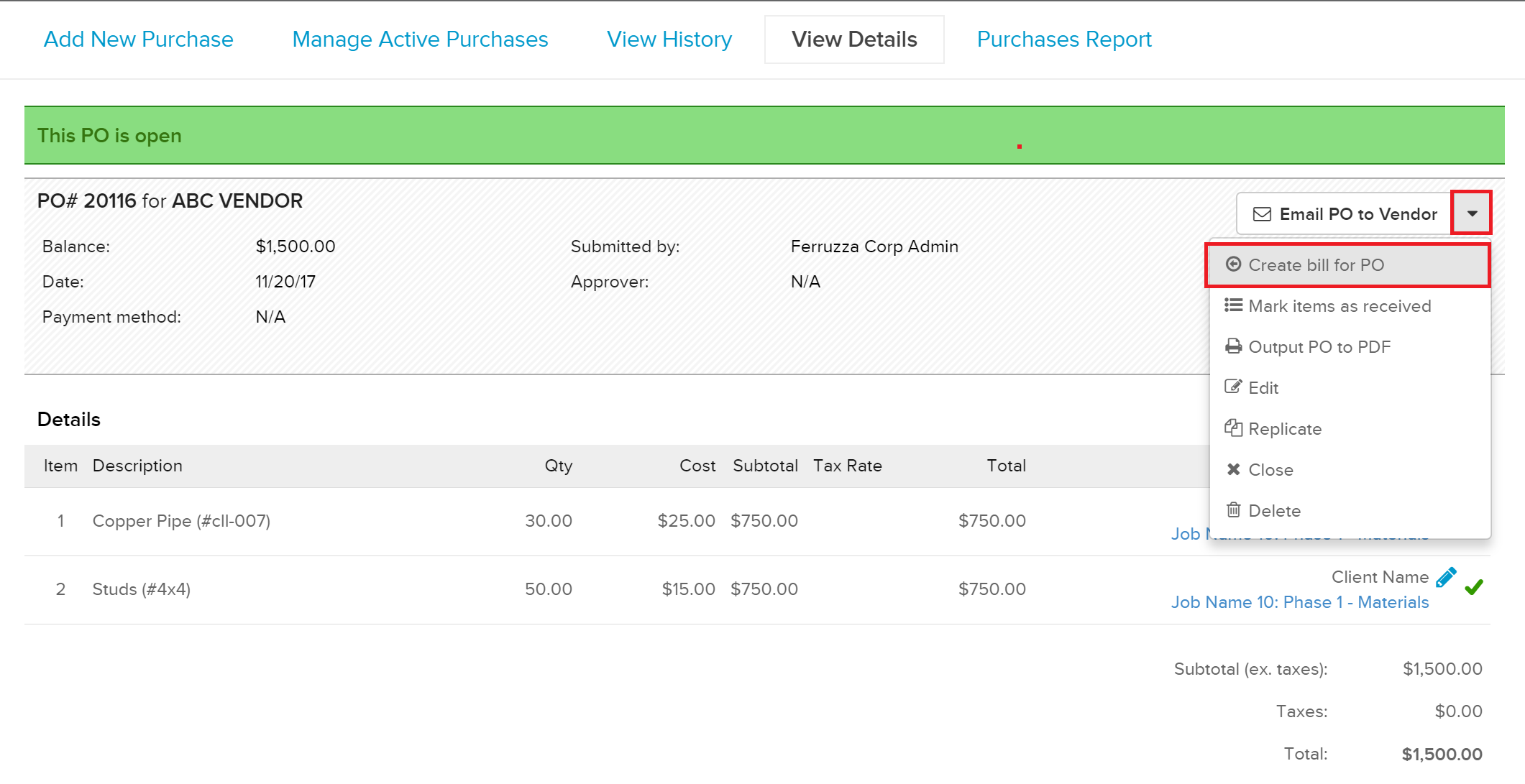 Once you log the bill, it will expense the PO, effectively closing it in Knowify. The bill itself can be synced to Quickbooks, and the outstanding amount can also be managed in Knowify. You can learn more about logging bills here!
If you have any questions about this, send an email to support@knowify.com and we're happy to help!