Knowify gives you the ability to easily create and assign work orders to your field staff. This can be done either via the Knowify smartphone app, or by creating a PDF Work Order through the Knowify project plan. In either situation, you'll want to enter the details into the work order field on each Plan & Track phase in Knowify. You can find it as follows…
Draft Plan & Track:
Active Plan & Track:

Clicking these buttons will pull up the screen where you can enter any information that you'd like to field staff to see:
And anyone with access to this job on mobile will be able to see what has been written: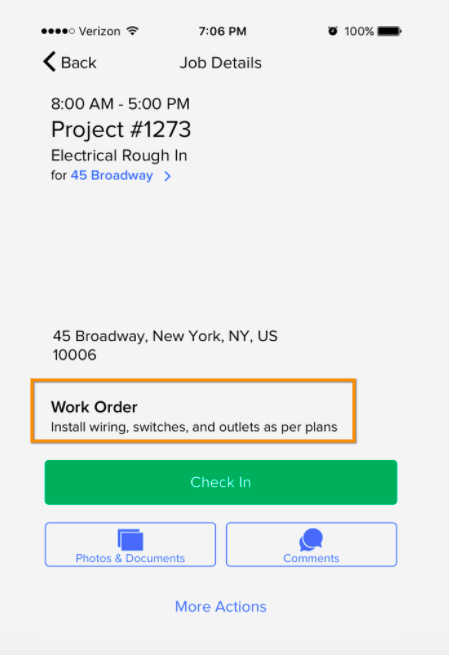 If you'd prefer to create a PDF document with the work order information, you can click the Work Order button at the top of the Plan & Track screen:
This will generate a document that has the Work Order field from each phase, as well as all budgeted materials and labor hours for each phase: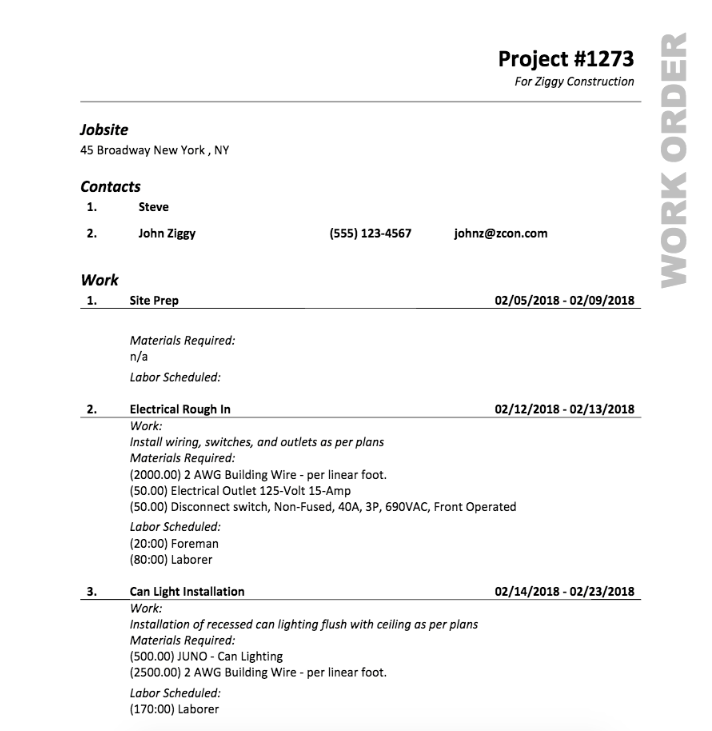 If you have more questions on this, please don't hesitate to reach out to support@knowify.com for more information!