When you need to request or enter a reimbursement against a job in Knowify, this can be managed through the Purchases module. First, click "Add New Purchase" and choose "Reimbursement": You will then be able to choose from an employee rather than a vendor.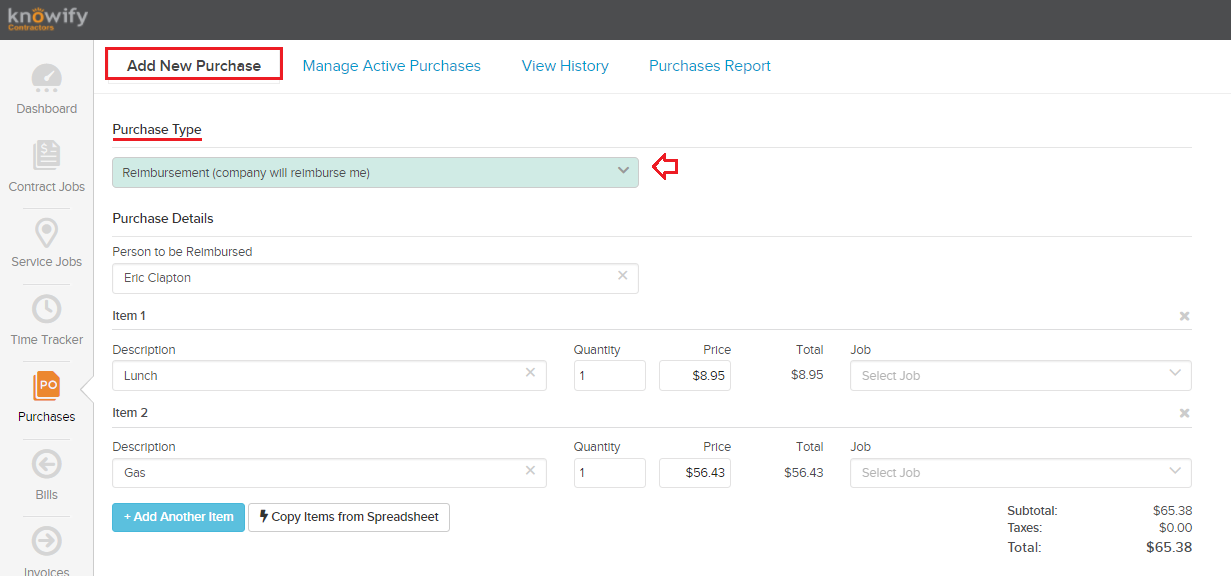 It will automate to your name, but if you are entering a reimbursement for another employee, this can be edited. Fill in the items that you need to be reimbursed for, and enter the job that you are buying them for, and Knowify will auto-populate the approver based on your admin settings:
There will also be a field to upload a receipt, if one is available. When this is submitted, it will go to the user's direct manager for review (they will be emailed a notification and link to approve). The manager will see the following screen to approve: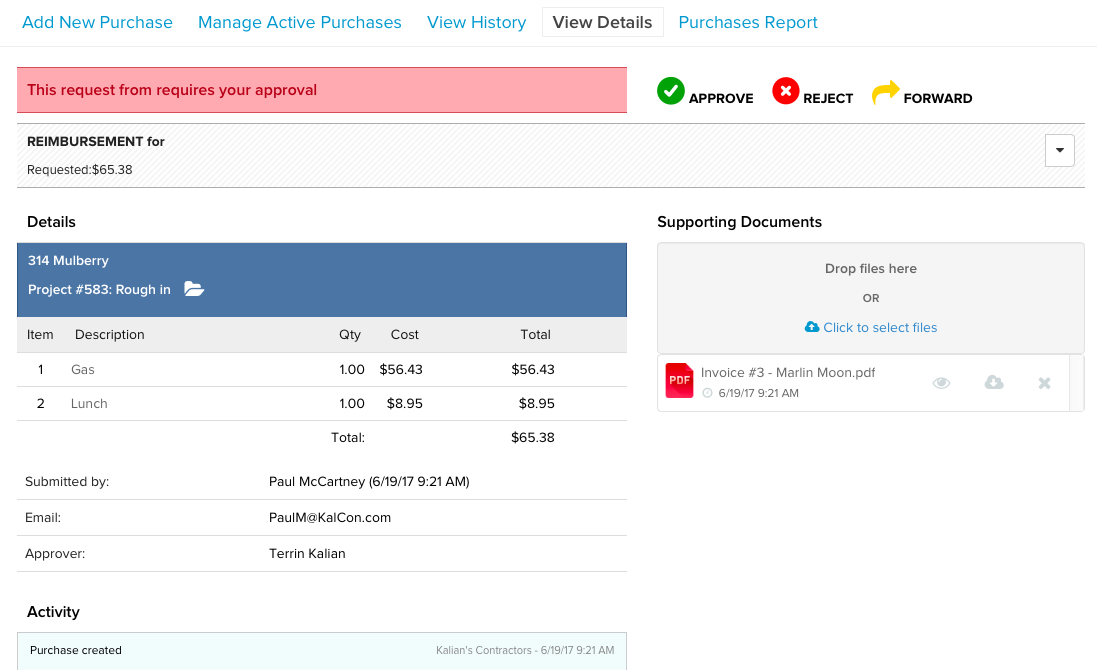 When approved, an outstanding bill will be created automatically, using the employee as the vendor: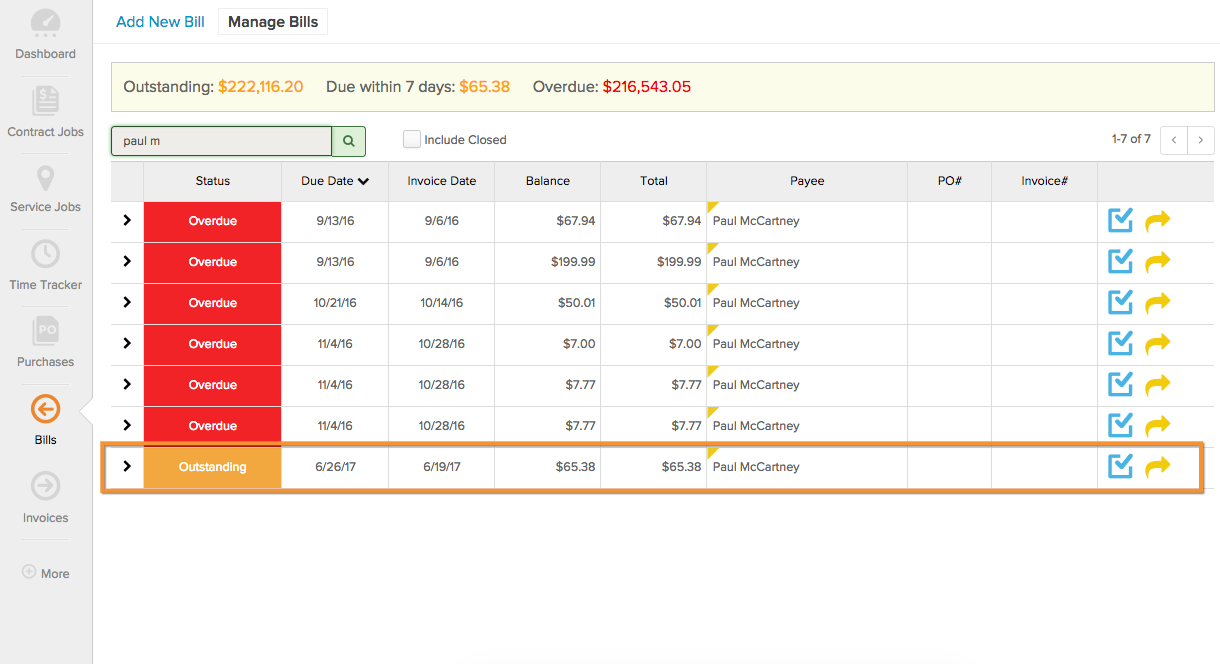 When payment is recorded (this can be done by writing a check in QuickBooks, if synced), it will automatically close the purchase from the reimbursement as well.