If you use QuickBooks "Locations" feature, you can tag each job in your Knowify account with a Location so it pushes over with your transactions. To do this, first go to your QuickBooks module in Knowify:
Then go to your Job Defaults tab at the top of the screen, where you'll be able to choose a location per each job. In this example we'll use the Brian's Boats job: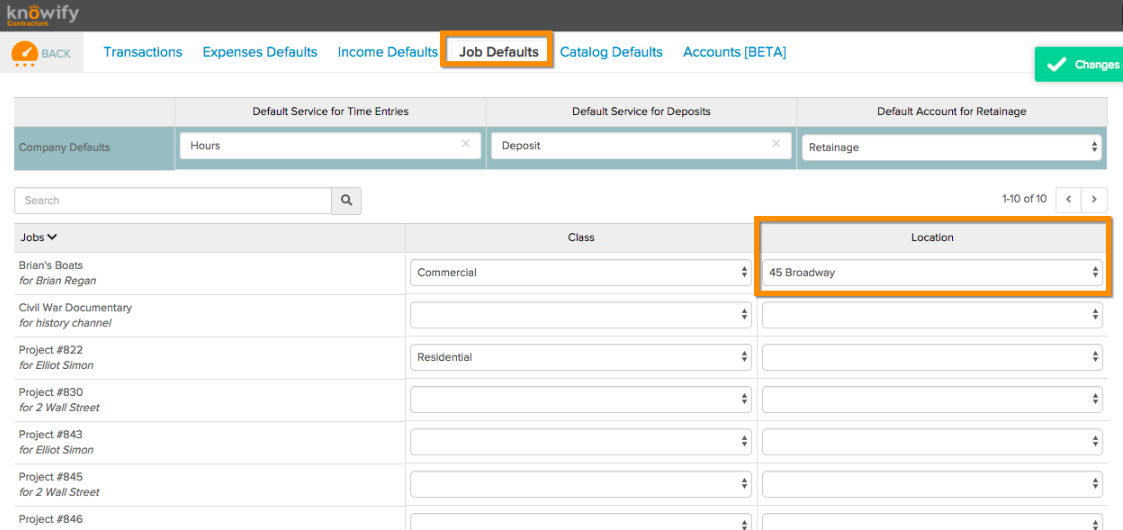 Once this is set, you can create invoices in Knowify, and when they sync to QuickBooks, it will automatically tag the location.
Knowify: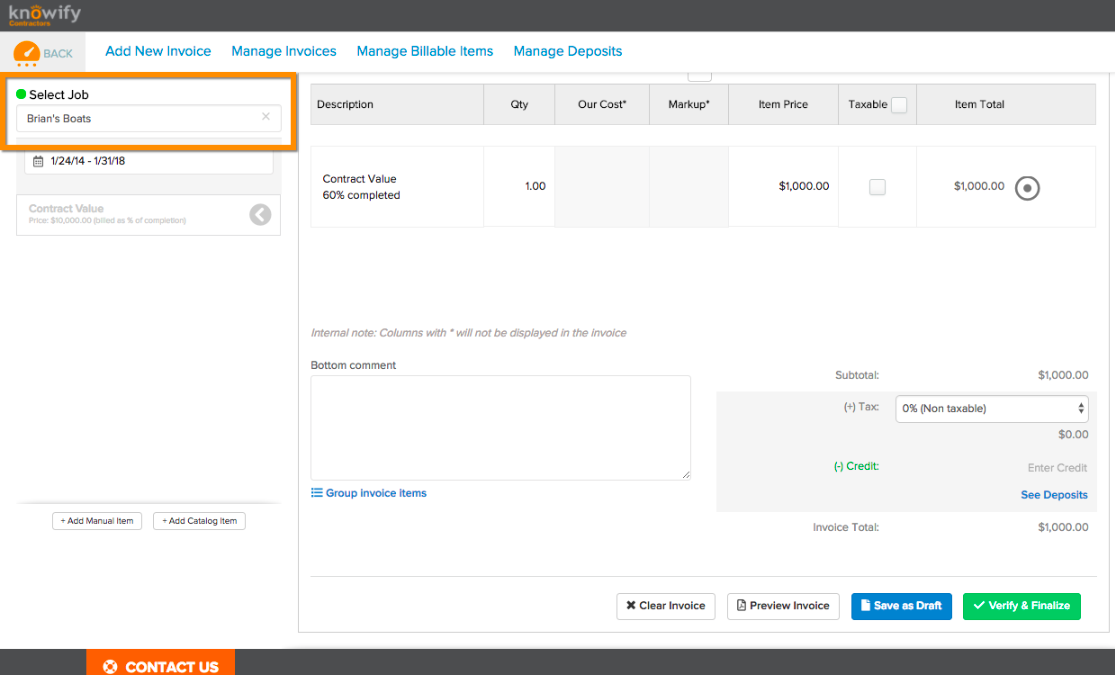 QuickBooks:
The same goes for time entries. See the following entry for Paul Simon against this job in Knowify:

When it syncs to QuickBooks Weekly Timesheet, it will include the location: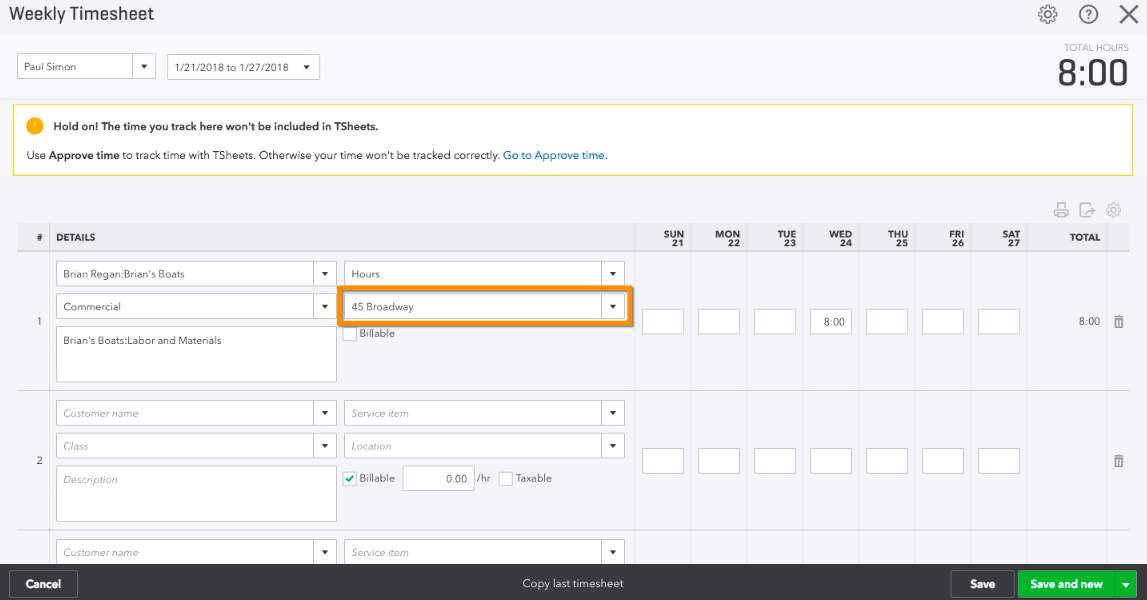 If you have more questions on this, please reach out at support@knowify.com and we're happy to help!