When syncing invoices to QuickBooks from Knowify, you can use your Income Defaults as one way to control which Products/Services are used, but if you need more detail than this, you can also choose a Product/Service per each line of the invoice.
To do this, you can start by writing in the name of the service you'd like to use when creating the line item:

Once you select the item, it will be noted by the catalog icon next to the description line:
When the item is selected, you have the option to change both the wording/description as well as the price without effecting the catalog item. As long as the catalog icon remains on the line, it will keep the original Product/Service selected:
Note: You can also remove the item and revert back to the default by clicking the icon to remove it.
Once the contract is active, you can still make changes to these items by clicking the same icon in the Contract & Changes section:
This will pull up the option to change which Product/Service is used on the invoice, regardless of the text in the description: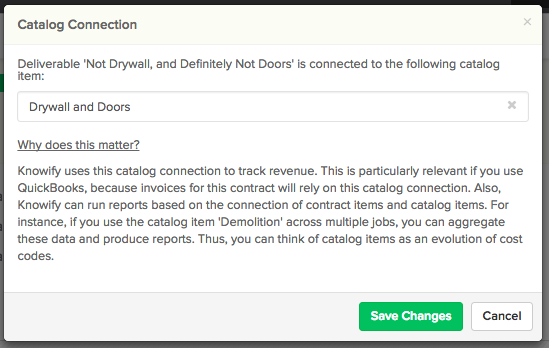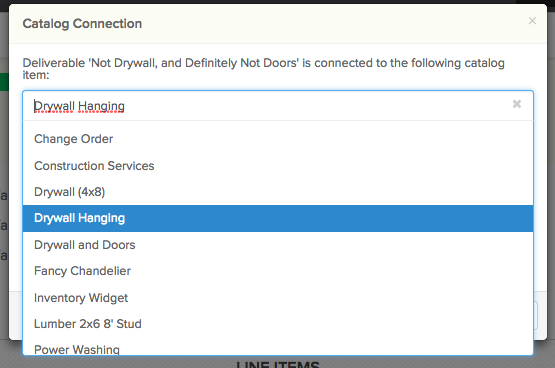 This information will be saved when the contract is invoiced and pushed to QuickBooks: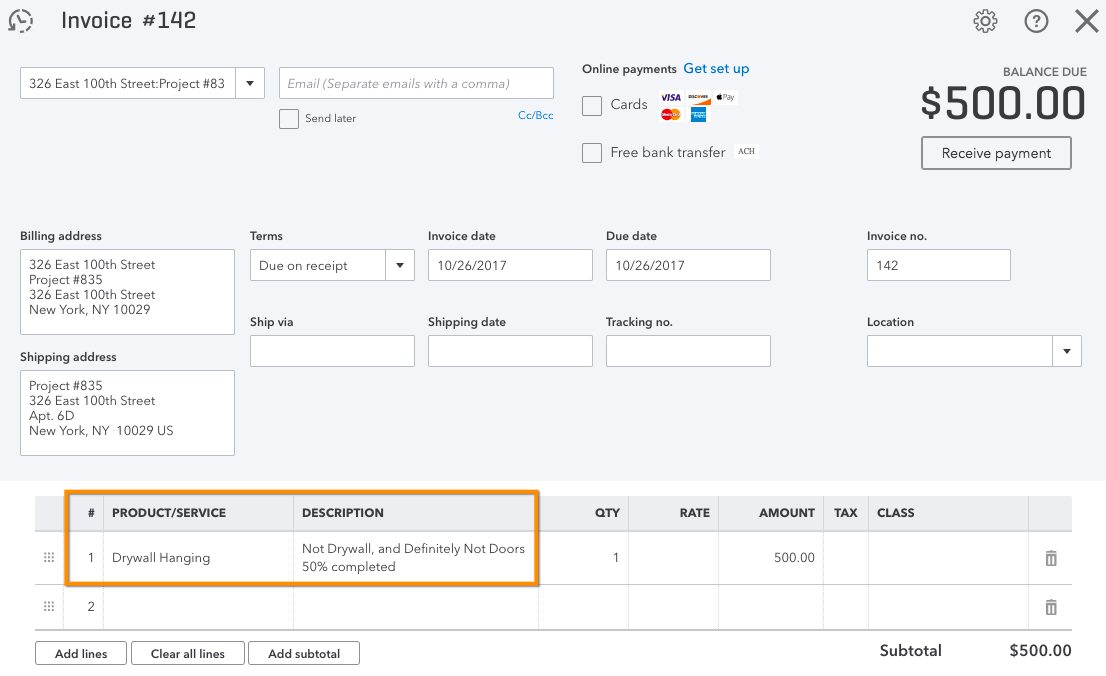 If you have any other questions on this, please e-mail support@knowify.com to setup a training session with our team.