New York, NY 8/6/18 – Knowify is thrilled to announce that we have been named a FrontRunner for Construction Project Management software by Software Advice. FrontRunners is designed to help small businesses evaluate which software products may be right for them.
FrontRunner for Construction Project Management software
FrontRunners is published on Software Advice, the leading online service for businesses navigating the software selection process. FrontRunners evaluates verified end-user reviews and product data, positioning the top scoring products based on usability and user recommendations for small businesses. The FrontRunners for Construction Project Management software can be found here: Front Runners for Construction Project Management.
Knowify is a cloud based project management and job costing solution for contractors. Using Knowify, contractors can estimate the cost of jobs, bid prices to their clients, track actual labor and material costs, and invoice clients all in one place. Knowify also offers an industry-leading integration with QuickBooks to help automate your accounting and financial reporting. Knowify is the best all-in-one solution for contractors looking to grow their business. For more information on Knowify please visit knowify.com or email us at support@knowify.com.
FrontRunners constitute the subjective opinions of individual end-user reviews, ratings, and data applied against a documented methodology; they neither represent the views of, nor constitute an endorsement by, Software Advice or its affiliates.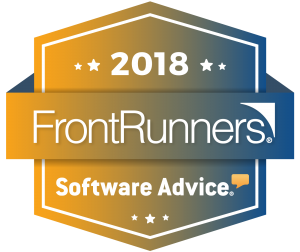 About Software Advice
Software Advice is the leading online service for businesses navigating the software selection process. Advisors provide free, personalized software recommendations, helping companies of all sizes find products that meet their business needs. Software Advice also features objective research by industry experts and reviews from validated users, saving buyers time and resources. Software Advice is a Gartner company. For more information, visit softwareadvice.com