We are thrilled to announce a new game-changing addition to Knowify's lineup of tools designed to streamline the way you apply for, pay and receive construction, sign and solar related permits. Beginning 10/17, Knowify will offer a direct integration with PermitZone, the leading platform for sourcing construction permits across the United States! This integration will be fully available in Florida, California and Texas, and we'll extend it to the rest of the US shortly thereafter.

With just a couple clicks, the job details already captured inside of Knowify will enable you to apply for a permit and track the status of the application online. Imagine: no more trips to the building department, filling out paper applications, wasting time in line, and hoping everything is right the 1st time. Our integration with PermitZone gets to the core of what Knowify is about: radically simplifying the painful administrative side of contracting so that you can focus more on selling new jobs and completing the ones you have going on already, on-time and on-budget.
Here's how it works:
1. After you create a job in Knowify, an "Apply for Permit" button will appear in the General Information tab of that job.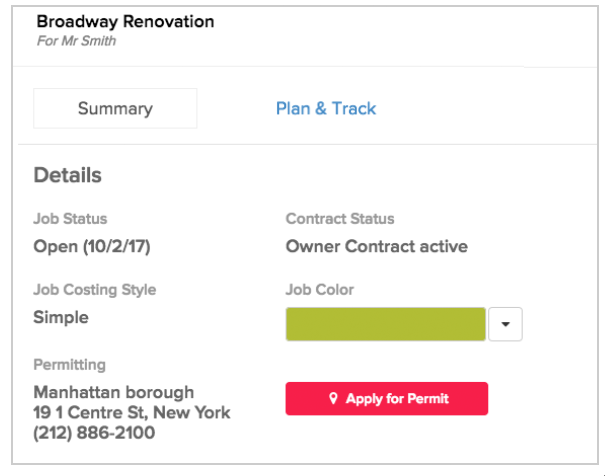 If you click on that button, Knowify will securely transmit the data for that job to PermitZone, and automatically populate the standard permit form fields.
2. Once in PermitZone, you just have to confirm the data and submit the application. For a processing fee (plus the cost of the permit), PermitZone will handle all the painful oversight, follow up work, and get you your permit on time. Period! You're going to love it – give it a try today! Use coupon code: KnowifyBringsValue at the checkout and enjoy your 1st permit with a 20% off.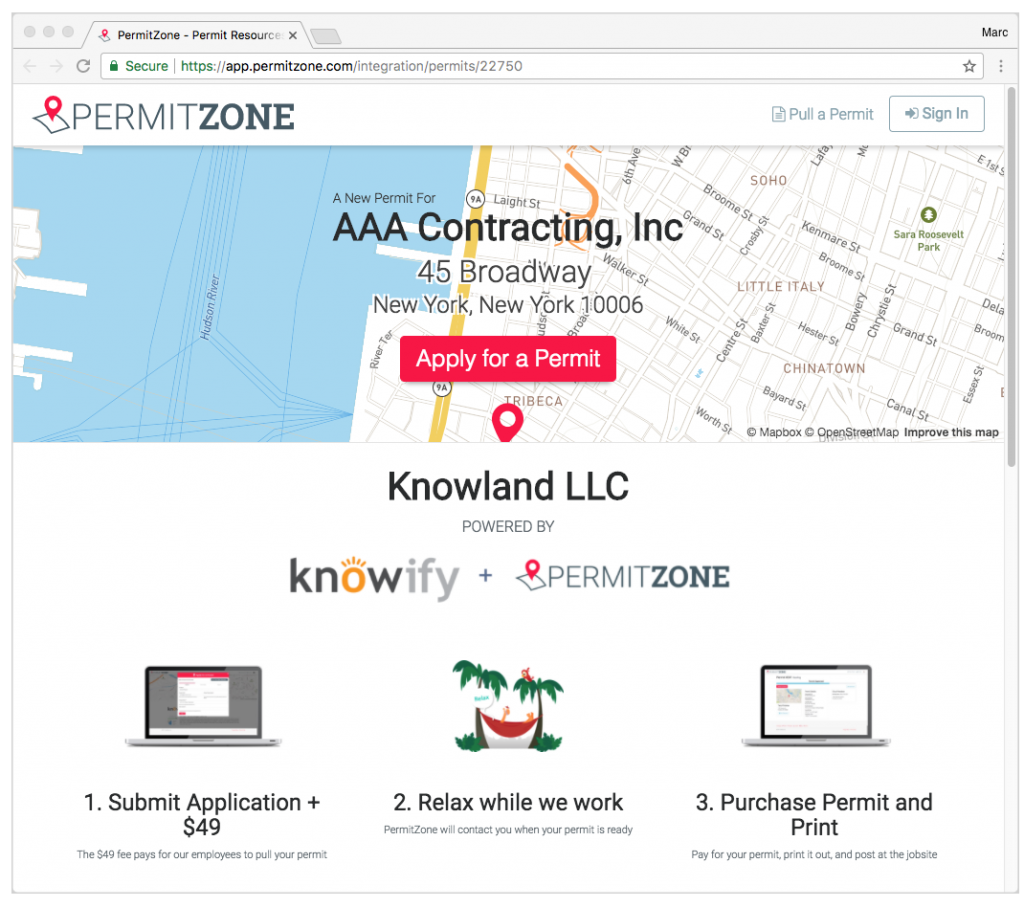 This is how the process works behind the scenes (while you can focus on more important things!):
1. Submit your permit request – PermitZone immediately notifies the municipality it's ready for review.
2. Once reviewed, the municipality will forward PermitZone the price and your permit number.
3. PermitZone will advance that notification to you. Simply sign-in, pay and print your permit.
After completing the permit application, PermitZone and Knowify will communicate to update the permit status and you'll be able to see all the details in PermitZone.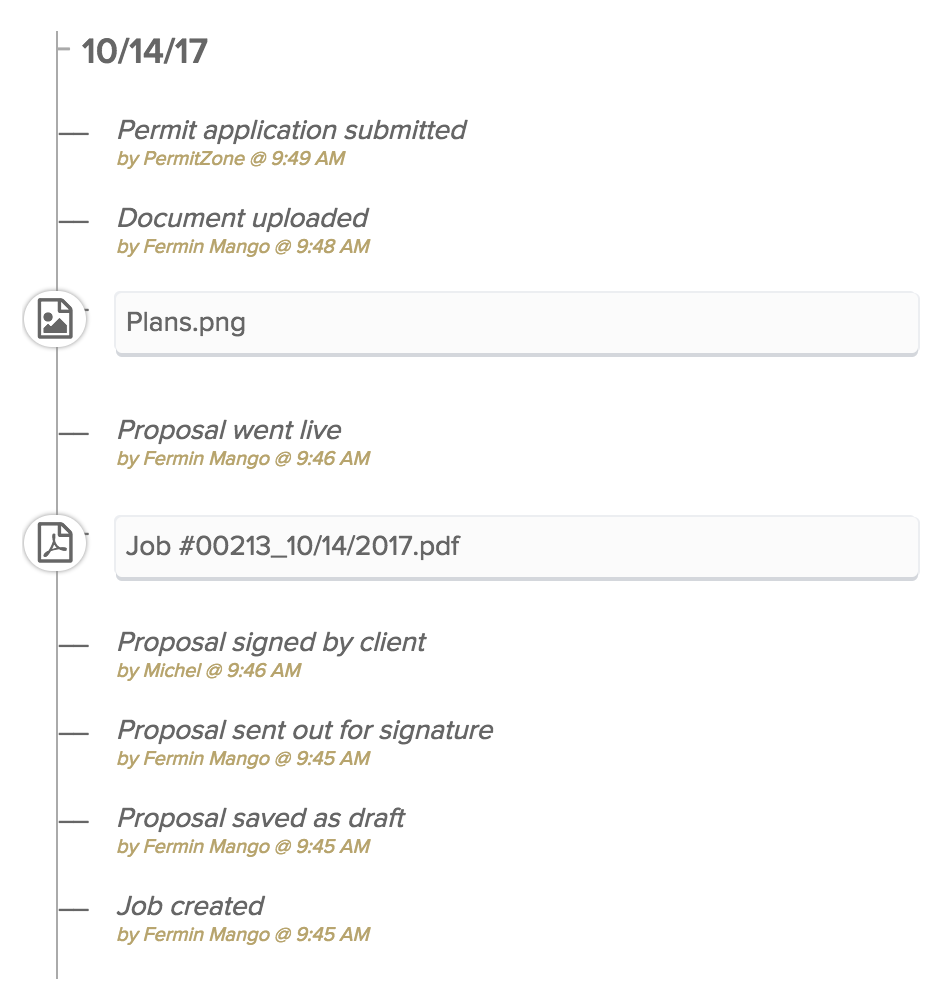 With this integration, you will save time pulling permits, avoid errors, and focus on providing delivering on time & budget.
If you have questions, do not hesitate to reach out at support@knowify.com or support@permitzone.com.