Release date: February 26, 2023
Significant upgrades for time tracking and expense management
Our February update includes an exciting new integration and brings new features to improve client and team communication, expense management, and more. Read on for more info on this month's most impactful changes:
1. Improved time imports
Available on Essentials, Advanced, and Unlimited plans
For Knowify users that track their team's time in spreadsheets or using another tool, there's now a cleaner, easier way to bring that data into Knowify. The new and improved time import wizard ensures your data is accurate and alerts you to any potential errors in your file. Users can find the new "import time" button under "review time " in the Time Tracking section of Knowify.
2. Improved QuickBooks sync for expenses
Available on Essentials, Advanced, and Unlimited plans
Aligning expenses between Knowify and QuickBooks Online just got easier. Now in the "Manage Bills" section of Knowify, changing the job a cost is assigned to will also instantly change the job in QuickBooks – meaning no more double entries or misaligned expenses.
3. Production tracking on the Knowify mobile app
Available on Advanced, and Unlimited plans
Teams in the field now have access to production tracking on the Knowify mobile app, where they can see and update daily progress on each phase of a job measure by units or percentage. They can also include images and comments describing the progress made, and share those updates with the office in real-time.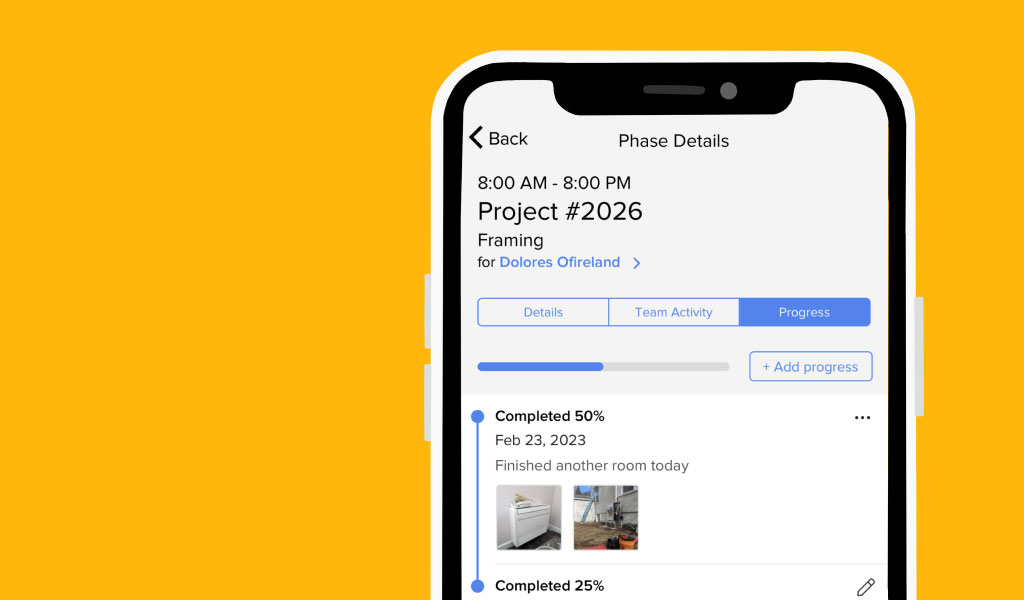 Questions or feedback around our latest update? Send an email to knowify@knowify.com, we'd love to hear from you.
– The Knowify team
YouTube channel
See updates in action
---
Check out all the new features and enhancements in the video below.