Knowify + QuickBooks Online for Construction
The strongest QuickBooks integration in construction
An integration built in partnership with Intuit to deliver a truly seamless experience. Work in QuickBooks Online (or Desktop) or in Knowify – everything syncs both ways in real-time, so data is only entered once, and your entire team (including your accountant) is always on the same page.
The undisputed #1 QuickBooks Online integration in construction
Keep your books clean, and keep projects on-time and on-budget.
Transaction
From QuickBooks to Knowify
From Knowify to QuickBooks
Clients
Yes
Yes
Vendors
Yes
Yes
1099ers
Yes
Yes
Products and services
Yes
Yes
Classes
Yes
Accounts
Yes
Tax rates
Yes
Employees
Yes
Invoices
Yes
Invoice payments
Yes
Yes
Bills
Yes
Yes
Bill payments
Yes
Yes
Employee time
Yes
1099 time
Yes
Cash/Debit expenses
Yes
Yes
Credit card expenses
Yes
Yes
Projects
For QuickBooks Online Advanced only
Yes
Yes
Grow your construction business with Knowify+QuickBooks Online
See how Knowify+ QuickBooks Online helps UK Electric
---
When Nathan Kohatsu took ownership of UK Electric, a small family-run electrical company in Peoria, AZ, he knew that changes were needed to modernize the business. Today, UK Electric saves 15+ hours per week on admin work and has been able to grow profits in ways that wouldn't be possible without the Knowify + QuickBooks Online bundle.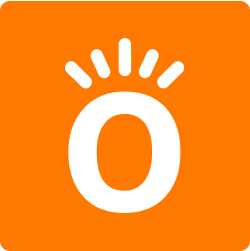 Bundle Knowify + QuickBooks Online and save big
Buy together and save
---
The best in construction project management and construction accounting, at the best price.
Bundle Knowify + QuickBooks Online
The strongest integration in construction. Trust Knowify and QuickBooks to manage day-to-day admin work, so you can focus on what's next for your business. There's no lag between the action happening in the field and the data coming into the system, whether that's scheduling and time tracking, job progress, or finances.
Add QuickBooks Payroll to your bundle
Track and approve your team's time in either Knowify or QuickBooks Online and take advantage of geofencing technology that assures you your team is actually on-site. Sync seamlessly with QuickBooks Payroll for an even more powerful integrated solution and ensure your team is paid on-time, every time.
One platform for busy season and tax season
Perfect for business owners and project managers
The Knowify + QuickBooks Online Bundle simplifies administrative work for construction businesses. Your accountant can work in QuickBooks, your team can work in Knowify, and everyone sees the same data in real-time, without any extra effort.
Communicate with every team member on project status updates, track their time, and send them their schedules.
Create and share flexible, customer-facing documents including fully-configurable change orders, proposals, AIA-Invoices, RFIs, Submittals, and more.
Get granular job costing that shows you which jobs are making money and which ones aren't. Access data on the cost of prior jobs, make more aggressive bids, earn better margins over time, and be prepared for tax time.
Build healthier client relationships in less time
Perfect for accountants and bookkeepers
Knowify bi-directionally syncs with QuickBooks Online, so there's no need for double-entry or manual reconciliation in either system.
Get real-time, document-supported project data that's broken down by vendor, project, project phase, and cost category.
Take advantage of a flexible sync, so you can map every class and location, or start syncing data right "out-of-the-box".
Avoid messy workarounds with the only software on the market that syncs with the Projects feature in QuickBooks Online.
Save hours with industry-specific features, like built-in WIP reporting and retainage tracking that automatically syncs with QuickBooks.
What to know
Using QuickBooks Online?
Get started in minutes. Sync your existing QuickBooks Online data with Knowify in just a few clicks, and start saving hours of time on admin work starting today.
Using QuickBooks Desktop?
We offer an integration for Unlimited plans only. Contact our Customer Service at support@knowify.com to get started.
Using a different accounting solution (or nothing at all)?
Buy a subscription to QuickBooks Online with your Knowify subscription and get the lowest combined price available anywhere, guaranteed.
Frequently asked questions
How can you claim to have the best QuickBooks Online integration in construction?
Because we really believe it, and so do our users. Knowify was originally built with the intention of syncing with QuickBooks Online. We've worked tirelessly with the QuickBooks team to ensure that the integration is truly seamless, and has features you can't find anywhere else. Knowify is the only platform to sync directly with the Project object in QuickBooks Online.
Does Knowify integrate with QuickBooks Enterprise?
Yes, Knowify syncs with QuickBooks Enterprise. The integration with QuickBooks Enterprise is push-to-sync, vs the real-time sync you get with Knowify + QuickBooks Online.
I'm not using QuickBooks for accounting – can I transfer over my data?
Absolutely – every case is different, so when you sign up for a bundle of Knowify + QuickBooks Online, our team will help you find the resources needed to migrate over your data from whatever accounting platform you're already using.
What other platforms does Knowify integrate with?
Knowify integrates with many other solutions that contractors know and love. See the full list of integrations here.
Save time and grow your business with the Knowify + QuickBooks Online Bundle
Manage your teams, projects, and finances on a single platform, designed for contractors.